Eight of the country's top law firms commit to helping indigenous community organisations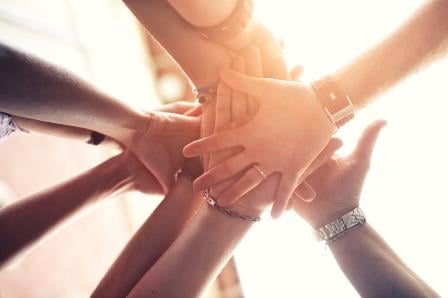 Eight of Australia's top law firms have pledged more support for the nation's indigenous peoples.
Allens, Ashurst, Clayton Utz, Colin Biggers & Paisley (CBP), Gilbert + Tobin (G+T), Hall & Wilcox, HWL Ebsworth, and Sparke Helmore have partnered with the NSW Coalition of Aboriginal Regional Alliances (NCARA) and will provide pro bono legal work to eight Aboriginal regional alliances.
The firms throw their support behind the alliances as part of the state government's Local Decision Making Initiative (LDM), which is part of OCHRE Plan (Opportunity, Choice, Healing, Responsibility, Empowerment) of the state's Aboriginal Affairs agency.
The firms have committed to support the following regional alliances:
Murdi Paaki Regional Assembly – Allens
Northern Regional Aboriginal Alliance – Ashurst
Riverina-Murray Aboriginal Alliance – Clayton Utz
Tribal Wave Regional Assembly – CBP
Barang Regional Alliance – G+T
Illawarra Wingecarribee Alliance Aboriginal Corporation – Hall & Wilcox
Regional Aboriginal Development Alliance – HWL Ebsworth
Three Rivers Regional Assembly – Sparke Helmore
A key advocacy
"Ashurst has a long history of supporting Aboriginal and Torres Strait Islander Australians in regional, rural and remote areas, and this remains at the heart of our pro bono practice," said Garth Tinsley, who is Ashurst's pro bono manager in the country.
The international firm has committed to support the Northern Regional Aboriginal Alliance (NRAA). Tinsley said that Ashurst became involved in the project through an introduction of the firm by Judge Peter Johnstone, president of the Children's Court of NSW, to Danny Lester, deputy ombudsman for Aboriginal programs.
"Danny raised the possibility of law firms partnering with the NCARA and the Aboriginal regional alliances to provide pro bono legal support, and the project grew from there until it was formally launched at Gilbert + Tobin's offices on 15 May," Tinsley said.
"Ashurst has partnered with the NRAA as we believe the partnership will strengthen and assist NRAA in its purpose and function. Local Decision Making is a new way for Aboriginal communities and government to work together, and sets out a pathway for communities to become more self-governing. All of the law firms involved see the benefits of Local Decision Making and the unique role of lawyers to assist with capacity building the regional Aboriginal alliances," he said.
He said that NRAA's vision for positive and sustained outcomes for Aboriginal people in the northern region of NSW also aligns well with Ashurst's "Reconciliation Action Plan" and other corporate responsibility initiatives. The partnerships with the regional alliances also facilitate the exchange of cultural knowledge and appreciation information to the law firms, which is an important part of working with Aboriginal communities, he added.
Tinsley noted that the project provides a unique opportunity for the firms to collaborate by creating a community of practice.
"The firms and an NCARA representative will meet twice a year to share learnings, research and relevant documents for the benefit of NCARA and the regional alliances. We also have an arrangement to cross-refer work between firms where needed," he said.
Giving Aboriginal communities a voice
Clayton Utz believes that the partnership with the community alliances give these indigenous communities a bigger voice on the main stage.
The international firm has agreed to support the Riverina-Murray Aboriginal Alliance (RMAA) as part of the project.
"The project's aim is to ensure that Aboriginal communities have a genuine voice in determining which services are delivered in their communities and how those services are delivered," said David Hillard, Clayton Utz's national pro bono practice head.
"Regional Alliances will be delegated more and more decision-making power and budgetary control over local services and programs. Access to consistent and supportive legal advice will be one part of regional alliances demonstrating their capacity to manage budgets and services," he said.
Clayton Utz is thrilled to be a part of this project and is excited to build a strong relationship with the RMAA and to develop a real understanding of their priorities and needs, Hillard said.
Fulfilling essential needs
Anne Cregen, national pro bono partner at G+T, said that the firms are helping the Aboriginal organisations with an essential need for effective legal representation and advice.
"The regional alliances are about empowering Aboriginal communities and giving communities a say in decisions affecting their day-to-day lives. They help negotiate on behalf of local Aboriginal communities about the design and delivery of NSW government and other services to their communities and encourage economic development in their regions," she said.
"To be effective in their role, the regional alliances need to create and run complex representational structures to ensure their community genuinely has a say. They also negotiate agreements with well-resourced government agencies and other organisations in order to maximise the opportunities for the future of their communities. To do that well, the alliances require legal assistance but do not have the capacity to pay for that assistance," Cregen said.
G+T has partnered with the Barang Regional Alliance for the project. Cregen has played a key role in the whole project, as Clayton Utz's Hillard said that the she has been the firms' lead coordinator for the project.
Cregen said since its inception, G+T has worked with Aboriginal and Torres Strait Islander peoples.
"The firm has a particular commitment to supporting indigenous empowerment and self-determination. This project fits well with our commitment and we were delighted to work with NCARA and Danny Lester to bring the firms together," she said.
"In terms of our own partnership, Barang Regional Alliance was also a natural fit for us. The firm has acted for the Darkinjung people in the past on significant projects and has had a long pro bono association with the Central Coast region," she said.
Supporting regional alliances is a great way to contribute to the promise of local decision-making being realised, Cregen said. The project is also a great example of firms working together in support of Indigenous communities, she added.
Understanding a fundamental right
Nathan Kennedy, who is director of Hall & Wilcox's pro bono and community program, said that the firm partnered with the NCARA because it understands a fundamental right.
Hall & Wilcox is supporting the Illawarra Wingecarribee Alliance Aboriginal Corporation for the project.
"Hall & Wilcox understands the importance of local decision-making to allow local communities to have a voice in how government delivers services. It is underpinned by the fundamental human right of self-determination," he said. "It is important to the firm to use its resources and expertise to assist the Illawarra-Wingecarribee Alliance Aboriginal Corporation with legal support as it builds towards self-governance."
Part of the firm's purpose is to enable communities it works in to thrive, Kennedy said.
"Our pro bono practice is forming relationships with Aboriginal communities in the South Coast of NSW and this partnership is an important part of that. It is difficult to think of a better way to help a community to thrive than by supporting local decision-making and self-determination," he said.
A privilege
Sparke Helmore supports objectives of the state's LDM initiative, said Hannah Rose, the firm's head of pro bono and community. And the firm considers being able to help, with a partnership with the Three Rivers Regional Assembly, as a privilege.
"As a national firm, our primary geographic focus is Australia. We are guided by a business strategy and embedded values that highlight our leadership role in connecting and supporting our whole community," she said. "Our Diversity and Inclusion Strategy 2020 further commits the firm to building an awareness and understanding of the cultures in which we operate, with a specific focus on Indigenous Australia."
Sparke Helmore already has existing partnerships with community organisations through the Central Tablelands Cooperative Legal Service Delivery Program. This means that the firm already has a good understanding of some of the local government areas covered by the Three Rivers Regional Assembly, Rose said.
"We are delighted to have the opportunity to build upon our expertise through this initiative. The partnership with the Three Rivers Regional Assembly will strengthen our pro bono and community programs' strategy, where we aim to have a positive impact on the local communities in which we operate and build local community connections," she said.