Slaughter & May hires Hong Kong securities enforcement director… Global firm announces 30 counsel promotions…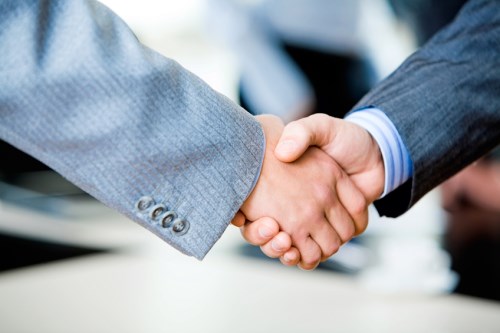 Ropes & Gray will have two new leaders in 2020, with the firm naming its new global managing partner following last year's announcement of a new chair.
New York-based partner David Djaha will succeed David Chapin as managing partner on 1st January 2020, the same day that Julie Jones takes the chair from the retiring Brad Malt.
Djaha is 54, a native New Yorker, joined the firm as partner in 2009. He has led the firm's global real estate investments and transactions group since 2012. He is a member of the governing policy committee.
"With Julie, I look forward to working with our lawyers in offices around the globe to continue our extraordinary success. It is quite an honor to have the opportunity to help lead my esteemed colleagues and a privilege to be a Ropes & Gray partner. I am lucky to work alongside such outstanding lawyers and professionals every day," said Djaha.
Slaughter & May hires Hong Kong securities enforcement director
Wynne Mok has been hired for the global investigations practice of Slaughter & May in Hong Kong.
She is currently a Director of Enforcement at the Hong Kong Securities and Futures Commission, a position she has held since 2016, and she is a highly respected practitioner.
Jonny Cotton, co-head of Slaughter and May's Global Investigations Group, said: "This is a great appointment for our global investigations team and our wider international contentious practice."
Global firm announces 30 counsel promotions
The latest round of promotions to counsel at Allen & Overy includes an even gender split across five practice groups and 16 offices.
Andrew Ballheimer, managing partner, Allen & Overy, comments: "Once again the range of countries and practice areas in which we have promoted these lawyers demonstrates the continued commitment to our global network and reflects the diversity of expertise within A&O.
Among the newly-promoted lawyers are Chris Burkett (corporate) in Bangkok; Viola Ying (banking), James Yao (ICM), Jessica Li (ICM), and Stuart Rau (litigation) in Hong Kong; Dion Alfadya (corporate) in Jakarta; Jean Ye (corporate) in Shanghai; and Kai Hsien Yang (ICM) in Singapore