"For want of a comma, we have this case," reads the first line of the decision that keeps alive a US$10m dispute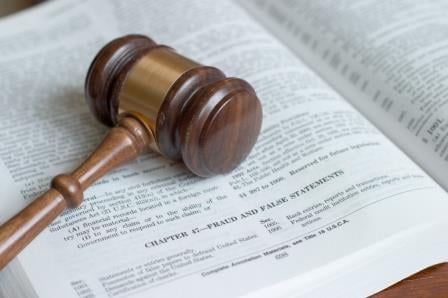 The verdict is in and the use of the Oxford comma is deemed essential – at least when it comes to the law. No less than the US First Circuit Court of Appeals has defended the oft-contested use of the comma, in a decision that keeps alive a US$10m dispute in Portland, Maine.
The court ruled in favour of a group of 75 Oakhurst Dairy truck drivers, who argue in a case filed three years ago that the company owed them overtime pay. The Maine US District Court initially sided with the company in the ruling that is now overturned.
"For want of a comma, we have this case," reads the first line of the
decision
penned by First Circuit Judge David Barron.
Also called the serial comma, the Oxford comma is used before conjunctions to mark the last item in a list of three or more items. In Maine state law, the Oxford comma was not used in the following list of activities that are not subject to overtime protections:
The canning, processing, preserving, freezing, drying, marketing, storing, packing for shipment or distribution of:

(1) Agricultural produce;

(2) Meat and fish products; and

(3) Perishable foods.
Here's the issue: The lack of a comma makes it ambiguous whether "distribution" alone is an exempt activity, or part of the phrase, "packing for shipment and distribution."
Outside of 40 hours of work in any one week, workers in the state must be paid 1.5 times the regular hourly rate. The drivers earned between US$46,800 and US$52,000 per year without overtime and averaged 12 hours of extra work per week, according to the New York Times. The publication also notes that the
Maine Legislative Drafting Manual
specifically instructs policymakers to not use the Oxford comma.
Barron said that "if that exemption used a serial comma to mark off the last of the activities it lists, then the exemption would clearly encompass an activity that the drivers perform. And, in that event, the drivers would plainly fall within the exemption and thus outside the overtime law's protection."
The District Court, in its ruling that sided with Oakhurst, said the Maine legislature unambiguously intended for "distribution" to be an exempt activity in its own right. The appellate court disagreed, concluding that the scope is "actually not so clear in this regard."
"And because, under Maine law, ambiguities in the state's wage and hour laws must be construed liberally in order to accomplish their remedial purpose, we adopt the drivers' narrower reading of the exemption," Barron wrote.
Related stories:
US Supreme Court turns into grammar police
Contract lawyers have become 'copy and paste monkeys' – law professor