The chosen potential lawyers will be given the chance to participate in a five-day court placement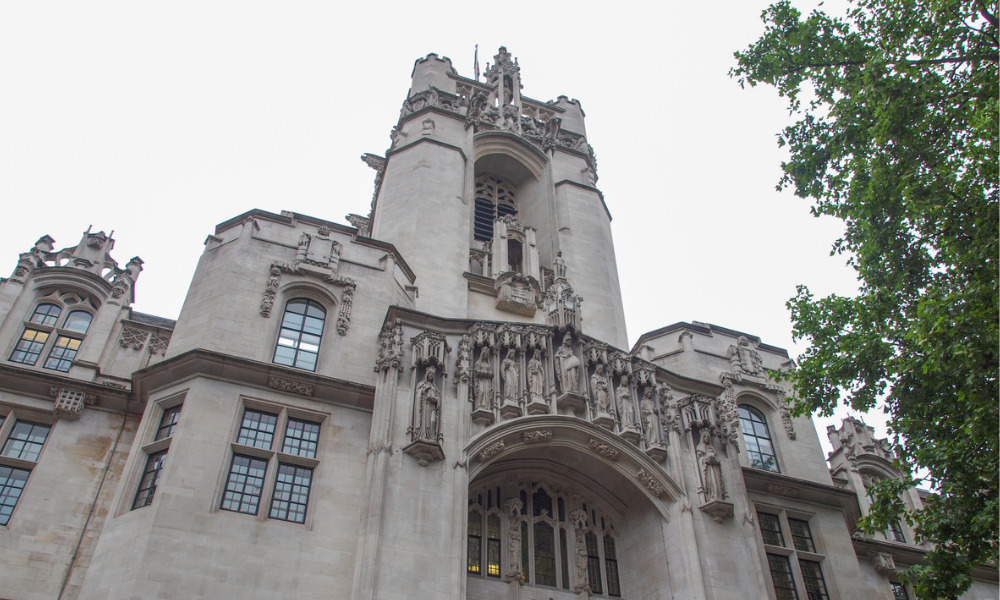 The UK Supreme Court has introduced a paid internship programme that is geared towards aspiring lawyers hailing from underrepresented communities.
The court said in a media release on Thursday that it has partnered with equal opportunity and diversity-focused charity Bridging the Bar on the initiative, which will see eight candidates provided with the chance to participate in a five-day placement at the Supreme Court.
Supreme Court chief executive Vicky Fox said that the internship would offer "a real insight into the work of the court."
"The court recognises that it has a leadership role to play to support increasing diversity of the judiciary and it is our intention that this programme will support the progression of underrepresented groups into the legal profession and ultimately into judicial roles," Fox said. "We are looking forward to learning from the interns and hope that the programme will provide an intellectually stimulating experience for participants and support them to pursue a career in the law."
Former UK Supreme Court Justice Lord Brian Kerr, who died last December, was credited as being vital to jumpstarting discussions on the internship programme. The court and Bridging the Bar set the following objectives for the programme:
to provide participants with an insight into the work of the Supreme Court
to intellectually stimulate and challenge participants
to facilitate reverse mentoring
to encourage and support participants to pursue a career in law
Prior to the placement, Bridging the Bar will hold a two-day preparatory coaching session and organise a number of workshops to help participants maximise their time in court. During the placement week, the interns will observe proceedings and engage with justices on legal arguments.
Judicial assistants will be appointed as guides for each participant; these assistants will provide "unprecedented insight into the workings of the UK's highest court," the court said. At the end of the programme, the interns will give presentations.
Prospective candidates must complete or accept an offer with the intent to complete the Bar Professional Training Course, the court said. The window for applications opens on 10 June and closes on 10 July, with the internship programme scheduled for the October 2021-December 2021 term.
Applicants must register as Bridging the Bar candidates prior to filling in the application form. Bridging the Bar's head of marshalling and court-related projects, Eleanor Tack said that competition is expected to be "extremely high."
Last Thursday, the Supreme Court also published its judicial diversity and inclusion strategy. The strategy looks to help lawyers from underrepresented communities move forward into judicial roles, and looks to create an inclusive working environment that respects the differences among justices.