Lord Brian Kerr had been a justice of the court since its inception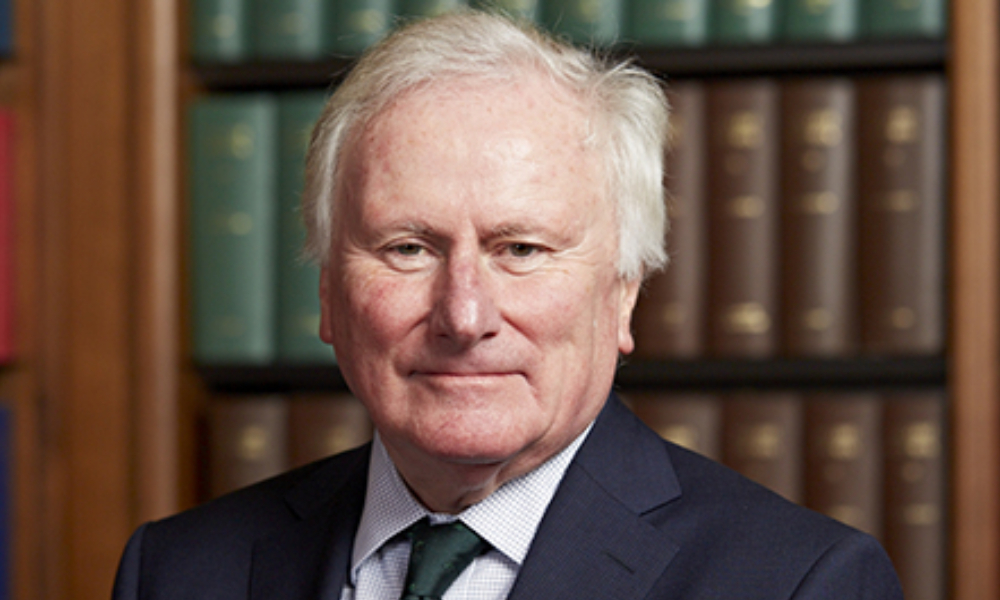 Lord Brian Kerr of Tonaghmore, who was one of the first UK Supreme Court justices, has died at the age of 72.
Supreme Court president Lord Robert Reed offered condolences on behalf of the court to Kerr's family.
"Brian was a deeply valued colleague, a kind and modest man of the utmost integrity, who will be deeply missed by all those who had the pleasure of working with him," Reed said in a statement. "Through his judgments and during hearings, Brian demonstrated his strong and instinctive sense of justice, and his thoughtful and principled approach to resolving legal problems."
Kerr started practising as a barrister in Northern Ireland. At the age of 44, he ascended to the position of High Court judge "at a time when the decision to serve as a judge in Northern Ireland required courage and a strong sense of duty," Reed said.
A knighthood was conferred on Kerr in 1993, and he was with the High Court for 11 years before going on to become the lord chief justice of Northern Ireland in 2004, serving in the "extremely demanding" role for five years, Reed said. Subsequently, Kerr was appointed as Northern Ireland's Lord of Appeal in Ordinary in June 2009, succeeding Lord Robert Carswell of Killeen.
In October 2009, Kerr became one of the inaugural justices of the newly created UK Supreme Court. He was the first justice to hail from Northern Ireland.
Last 30 September, Kerr retired from the bench.
"He will never know the full extent of the impact which his considerate, good-humoured and encouraging nature had on the court, the staff of the court, and his judicial colleagues," Reed said. "Nor will he ever know the full extent of the impact which his judgments had on the society we serve: in Northern Ireland, in the rest of the United Kingdom, in Europe through his service as an ad hoc judge on the European Court of Human Rights, and in the many jurisdictions around the world for which the Judicial Committee of the Privy Council serves as the final court of appeal."
Nonetheless, Reed said, Kerr had left "a legacy which will be drawn on well into the future."
The Supreme Court's flag was lowered to half-staff in Kerr's memory on Tuesday and yesterday.