The solicitor was found guilty of fraud and money laundering in connection to investment schemes that stole £2.2 million.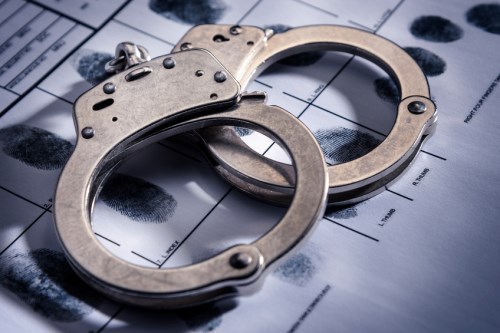 A 56-year-old solicitor from New Yorkshire, England has been meted an eight-year prison sentence for charges of fraud and money laundering.
Stephen Pickard, from Harrogate, along with three other men have been sentenced a combined total of 34 years in jail after convictions stemming from investment scams that stole more than £5 million (about $8.25 million).
The other men convicted includes Keith Wharton who was sentenced to 12 years imprisonment at Leeds Crown Court. The man who previously lived in Tadcaster and Spain was convicted of five counts of fraud and a count of obtaining money by false representation.
Also sentenced was Keith Wharton's son, 34-year-old Lee Wharton. The man who more recently has been living in Leeds was convicted of money laundering and received seven years imprisonment.
Fifty-two-year-old Simon Kippax, also from Harrogate, got seven years for Fraud and a Regulatory Offence.
Stephen, a solicitor who worked from a large Leeds solicitor firm Lupton Fawcett, acted as gatekeeper for the older Wharton in one of three fraud schemes, the North Yorkshire Police said in a statement. The solicitor was "used to give credibility to the scheme" and made false claims about Wharton's track record and wealth.
Wharton began offering investment in land, mainly in Panama through an "investment club," in 2006. He promised the land's value would double in a year's time. In three years, thirty investors were fleeced out of £2.4 million (about $3.96 million), the North Yorkshire Police said.
The money was used by the Whartons to fund a lavish lifestyle, the authorities said, and no land was ever bought. Some victims were left impoverished because of the fraud.
In 2009, the older Wharton conned a retired businessman out of £1 million (about $1.65 million). After this scheme, the Whartons recruited "professionals" including Pickard and conned about a dozen investors out of £1.7 million (about $2.8 million) between early 2010 and August 2010. A further £500,000 was stolen by the group in 2011 from investors.
In a statement, Richard Marshall, Lupton Fawcett's managing director, renounced Pickard's offending.
"We are dismayed that Pickard misused and abused the good name of our firm; he did so without our knowledge or authority. Once we became aware of the seriousness of the misuse we made our regulators aware of Pickard's unauthorised actions and he departed the firm shortly thereafter," Marshall said.
"At no point was our firm in any way involved in Pickard's offence. I and my fellow directors are appalled at Pickard's conduct and very much regret his former association with our firm and the damage done to those affected by his criminal activities," he added.
Related stories:
Law clerk in alleged $4.3m fraud to face court
Barrister disbarred for tax fraud