Two firms have just announced plans to combine in possibly the year's biggest re-organisation of the South Australian legal market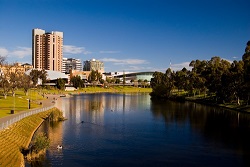 A leading law firm has laid bare its plan to shake up the South Australian legal marketplace.
HWL Ebsworth
Lawyers has just announced that it will combine with Kelly & Co to offer services in the state.
Partners and staff of Kelly & Co will combine with HWL Ebsworth to form a new Adelaide office.
HWL Ebsworth managing partner
Juan Martinez
explained that a physical presence in South Australia was an important part of his firm's strategy.
"A significant number of our clients have an interest or presence in South Australia and this office launch is consistent with our strategy of partnering with our clients in all legal areas of importance to them," Martinez said.
"Kelly & Co is an ideal fit for HWL Ebsworth. We will look to further expand the Adelaide offering in the coming months to ensure that we can offer our clients access to market leading experts in areas of practice additional to those currently serviced by Kelly & Co," Martinez added.
Kelly & Co's existing extensive client base includes South Australian and national organisations,national and international corporates, banking institutions and government departments.
The decision by Kelly & Co to join HWL Ebsworth will create a fully integrated national firm which will comprise 905 staff including: 187 Partners, 425 other legal staff and 293 support staff.