The $315m issue funds community-housing projects at a below-market interest rate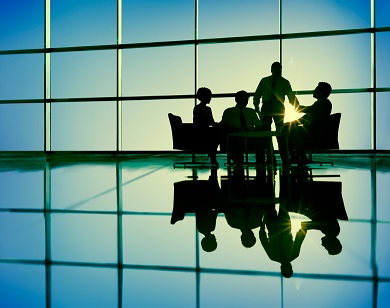 Two further firms have confirmed their role in Australia's largest issue of social bonds.
King & Wood Mallesons (KWM) advised the National Housing Finance and Investment Corporation (NHFIC) on its first fundraising, as well as the subsequent financing transactions sourced from the social-bonds issue.
Hall & Wilcox has also confirmed that it was the law firm of choice for two community-housing providers, which were granted funds from the issue.
In March, the NHFIC successfully issued $315m in 10-year bonds, which were four times oversubscribed. The issuance will fund six community-housing providers, including Compass Housing Services and Hume Community Housing Association, which Hall & Wilcox separately advised.
Compass secured $140m of funding from the NHFIC to deliver 330 dwellings in May in New South Wales. Hume secured $35m of funding from the NHFIC. KWM also advised NHFIC in relation to the funding agreement with Compass.
Earlier, Allens confirmed that it worked with Evolve Housing to secure $70m in funding from the social-bonds issuance. Jo Folan, banking and finance partner, said then that the strong investor demand for social bonds could mean social housing could evolve to be an asset class of its own.
The NHFIC issuance provide a fixed rate of less than 3% for 10-year interest-only loans, which is below market rates.
KWM's team was headed by partner John Eagleton and lawyers James Cain and Tony Liu. Support was provided by solicitors Helena Cvitkovic, Annabel Deans, Liqing Mao, and Ricky Melamdowitz, as well as summer clerks Rebecca Rajanayagam and Katya Shliapnikoff.
Eagleton said that KWM is part of a collective whose focus is to improve housing outcomes for Australians.
"At the firm's core we aim to make a valuable contribution to reducing inequality and poverty; a central theme of our 2022 strategic vision for our pro bono practice and broader Community Impact program. This extends through our transactional work, where our sector leadership endeavours to 'pay it forward' by advising public agencies and frontline providers to enable them to do what they do best," he said.
KWM has maintained a relationship with the NHFIC since the firm's role as the Commonwealth's adviser when the independent Commonwealth entity was established.
Hall & Wilcox said that Nick Slack, banking and finance partner, advised Compass Housing and Hume on the financing transactions. Property and projects partner Katrina Reye led the broader team on the related aspects of the Compass transaction.
"Solving the problem of social and affordable housing is critical – both Compass and Hume are key players in that complex endeavour, and their new funding arrangements with NHFIC will be a huge boost," Slack said.