Former Magic Circle senior partner joins legal funder... Pro bono leadership medal awarded at HSF...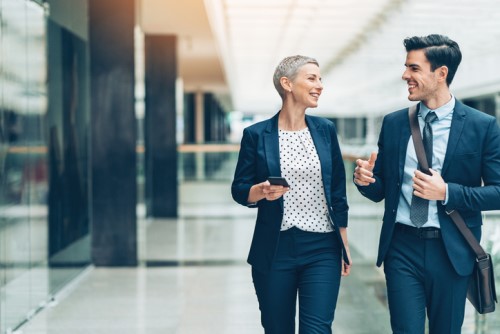 The law firms that male and female partners want to work at have been revealed in a global survey; and the genders do not agree.
Acritas asked 1,735 lawyers at 470 firms worldwide which law firm they would most like to work for and the reasons why. Most (88%) of respondents were partners.
For women, Hogan Lovells topped the poll while men favoured Latham & Watkins.
"As firms start to develop richer employer brand propositions, the market's top talent will become more discerning and possibly open their eyes to a broader range of firms, much as their clients have," commented Lisa Hart-Shepherd, MD of Acritas.
Reputation is the key driver of why partners might want to work at a firm, but the research found that women are more likely than men to rate the people at the firm as a key factor.
For Hogan Lovells, the firm's top ranking among women respondents is something CEO Steve Immelt says is the result of hard work to establish an inclusive culture and allow women to achieve at all levels.
"While nearly a quarter of our partners are women, we have clear goals to increase that number and more than a third of our leadership positions are held by women partners," he said.
Lisa Hart-Shepherd says that law firms that want to attract the best talent should ensure that people are aware of their values.
"For firms that don't have those long-established prestige brands, their employer brands can be enhanced by better articulating why their firm is a great place to be when it comes to the most important drivers of high engagement, such as fairness, opportunity and reward and having a
strategy and leadership that ensure the best possible platform in which to flourish," she says.
Former Magic Circle senior partner joins legal funder
David Morley has been named chairman of legal funding firm Vannin Capital ahead of its planned IPO.
Morley was global senior partner at Magic Circle firm Allen & Overy for eight years having previous been its managing partner for five years. He retired after 36 years with the firm in 2016 due to a mandatory two-term limit for senior partner.
"An evolving market landscape and growing demand for dispute funding provides a robust opportunity for strong and sustained growth, for which Vannin Capital is well positioned. I look forward to playing my part in helping to shape and realise Vannin's future success," said Morley.
At Vannin, he will oversee a company which has become a major player in the legal finance market. He succeeds co-founder Dan Craddock who becomes deputy chairman.
The firm has been recruiting executives in recent months, adding to the strength of its existing team which includes the former leader of Australia's LCM Litigation Fund, who has been with Vannin since 2015 as regional MD for Australasia.
Vannin announced on Monday that it plans to launch on the London Stock Exchange in October with an IPO to raise GBP70 million.
Pro bono leadership medal awarded at HSF
Herbert Smith Freehills has awarded its Pro Bono Leadership Medal to Sydney executive counsel Shivchand Jhinku.
The accolade is awarded to individuals from within the firm who have made an outstanding contribution to the pro bono sector.
It was established in 2011 to honour the memory and vision of Keith Steele, a lauded former Freehills partner and founding member of the firm's Pro Bono Committee.
"We have a very strong pro bono culture at Herbert Smith Freehills and Shivchand is an excellent example of our pro bono culture in action," said Herbert Smith Freehills Australian Pro Bono Lead, Emma Maple-Brown. "He is a remarkable pro bono leader who has done much to ensure the long-term success of the firm's pro bono work by encouraging other lawyers to be involved."