Michael Bath, the first Sydney partner at Carter Newell, also discusses how young lawyers may not truly understand how interesting insurance law is.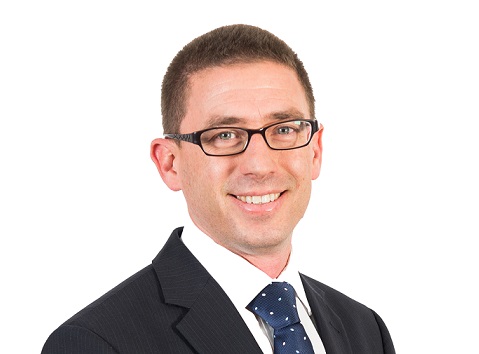 Michael Bath spend three years as a high school teacher before taking up law to expand his employment prospects. The first Sydney partner at
Carter Newell
, the teacher-turned-lawyer says that learning is still key, especially for younger lawyers.
In this interview, he also talks about how insurance law may be a little misunderstood, especially by most young lawyers who he says are still to discover how diverse and interesting the specialisation is.
What made you choose a career in law?
I initially studied law to expand my employment prospects after spending 3 years as a high school teacher. Even on graduating I probably didn't have a desire to practice law, but working with some very talented people and finding an area of law which I truly enjoy every day focussed my career path.
What has been your proudest professional accomplishment to date?
It's difficult to point to any one thing. Any time we achieve excellent results for clients is a proud moment. Being appointed the first Sydney partner at Carter Newell is certainly up there as a personal career milestone.
What is the secret to your success? How do you maintain it year after year?
It's no secret that you have to work hard to be successful. My wife and family have given me immense support over the years and I regularly turn to them. I also genuinely enjoy the work that I do and the people that I work with, so when you're passionate about something success usually follows.
What should the industry do to attract young talent?
In the practice area of insurance, we have a lot of work to do. I don't think many young lawyers really understand how diverse and interesting insurance law is. That law schools are now teaching insurance law as an undergraduate subject which should help.
What do you love the most about your job?
I have a very diverse practice spanning Construction, Property, Professional Indemnity, Financial Lines, Directors and Officers and General Liability. As a result every day is different and I love that aspect of my work. I also have a great team that work with me and clients that are also friends.
What is going on at the firm? Are there any new programs, initiatives, etc.?
The firm has just released its 10th edition of the Australian Civil Liability Guide. This iconic publication is used by our clients throughout Australia and the Lloyds market. The firm continues with its growth strategy with the Melbourne office officially opening in February 2017.
What are you doing to grow the business?
Expanding Carter Newell into Sydney was certainly a big step and we continue to work with our clients to replicate service excellence in Queensland, NSW and Victoria. I'm the first to admit that you can't build a practice on your own and I encourage all of our staff to develop peer professional relationships with clients.
Any advice to young lawyers getting their start in the industry?
It's no secret that this is probably one of the toughest times in recent memory for young lawyers. Be open to learn and develop your practice, while specialisation is important don't pigeon hole yourself too early in your career as the law often presents unanticipated opportunities.
Also be prepared to accept that you will get things wrong and red pen is not an angry colour!
Related stories:
A two-decade 'detour' didn't stop this construction specialist from becoming a lawyer
Australasian Law Awards: winners revealed