Charlotte Osborne also discusses the handling of sexual harassment in the profession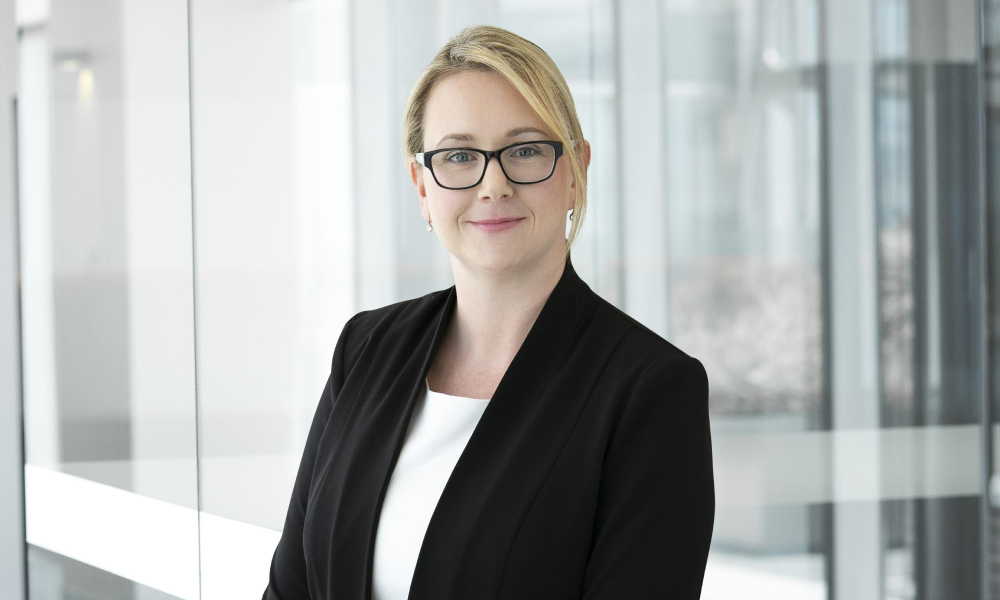 Charlotte Osborne was drawn to the ideas of right and wrong as a youth, and the challenge of succeeding in law put her on a career path that has since led to her current role as a senior associate at Squire Patton Boggs (SPB).
At this stage of her legal career, Osborne is a champion of crucial causes in the profession, such as "walking the talk" on diversity in the industry. Moreover, while the recent scandal involving former High Court justice Dyson Heydon has driven discussions on sexual harassment in the profession, such discussions are beneficial "only if something changes," she said.
In this interview, Osborne talks about the importance of lawyers supporting one another, being happy to do pro-bono work, helping clients through COVID-19 with "relevant, responsive advice" and understanding the generational differences when it comes to work environment expectations.
What made you choose a career in law?
I chose it fairly early, around age 16, when certainly the idea of "right" and "wrong" appealed to me and I was too young to anticipate that there are far more grey areas! I clearly remember being told at a University Careers Fair that law was very difficult to get into, which felt like being given a challenge. After that my mind was made up.
If I hadn't pursued a law degree, I expect I would have had a completely different career in visual arts. I was a promising artist in high school, but my mother discouraged it as a career choice because it wasn't "academic." I'm glad she did.
What do you love most about your job?
I enjoy the breadth of work that I do – every week is different and I am continuously presented with opportunities to learn. More importantly, I feel very lucky to enjoy coming to work, and that is primarily because of my colleagues. The legal environment is typically busy, challenging and at times stressful for us all so a good working environment makes all the difference. At this stage in my career, I know what makes a good workplace culture and I value it.
This is really predictable, but I must add that I get a lot out of matters that benefit the client on a personal level. For that reason I am always pleased to take on pro-bono files where I can see the immediate benefit to individuals. SPB has a long-standing relationship with Many Rivers and I always enjoy working for Many Rivers' clients.
What's the biggest lesson you learned in the past year and what advice can you give fellow lawyers about it?
The biggest lesson was how adaptable and resilient we can be as a profession, and on a personal level, in response to the pandemic. Out of an unprecedented situation, it has been remarkable and comforting to see how well colleagues have supported one another and how we can adapt to a completely new environment but still "get the job done."
What should the profession and law firms focus more on?
In no particular order, adapting to changing expectations in fee structure and pricing models, retention and succession planning (being proactive not reactive), acknowledging that different generations have different expectations and needs in the working environment, "walking the talk" on matters of diversity and striving to be more commercial so as to remain trusted advisors among a wealth of non-legal consultants.
What are the challenges you expect in your practice, and in the business of law in general, going forward? What challenges are particularly pressing in the country's legal industry?
The immediate challenge for the legal industry is to withstand and start to recover from the economic effects of the pandemic. We do that primarily by giving relevant, responsive advice to our clients to support their industries to get back on track. Looking after staff is also vital for all businesses, because the difficult times that we still face require a cohesive and supportive approach.
There is also a worrying challenge facing the profession in terms of its values and reputation arising from the Dyson Heydon publicity. We don't want to look back on 2020 as a turning point and find that we went the wrong way. The broader discussions taking place on the topic of sexual harassment in the profession are beneficial only if something changes. I would love to believe that inappropriate behaviour within the profession (and wider society!) might stop altogether, but realistically we can't prevent every instance. So we must focus on the factors within our control – our response, our support of one another and creating a culture in which speaking out does not mean the end of a person's career.
What are you looking forward to the most in the coming year?
The completion of various matters that have been held up by the coronavirus shutdowns – and a break! We have been extremely busy since restrictions were eased and work starts to get back to normal for our clients.