The acquisition of a Texas litigation boutique is the legal powerhouse's latest move in building a formidable cyber crime roster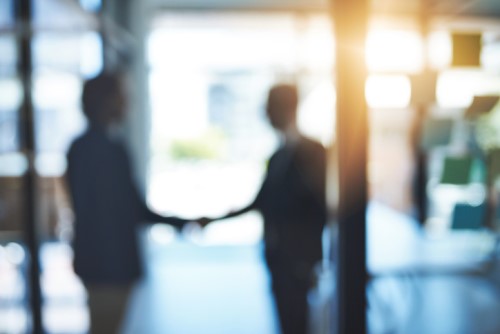 Squire Patton Boggs
(SPB) has acquired a boutique firm in Dallas to shore up its expertise in cybersecurity and data privacy.
Litigation boutique Yarbrough Law Group has been absorbed by the global firm, which also has offices in Darwin, Perth, and Sydney. Matt Yarbrough, president of the boutique and a former US Department of Justice (US DOJ) prosecutor, has joined the firm as a partner.
SPB has been building up its roster of cybersecurity and data privacy experts over the past year.
Yarbrough, who established his firm nearly 10 years ago after leaving Fish & Richardson as an equity partner, specialises in cybersecurity and privacy. He also served as an assistant US attorney in the Northern District of Texas, where he established and led the first cyber crimes and criminal intellectual property task force.
He was appointed by John Coryn, currently a Texas senator and then the attorney-general of Texas, as special counsel to create the Texas Internet Bureau, the first regional forensics lab established to help the US Federal Bureau of Investigation and state law-enforcement agencies fight identity theft, internet fraud, and data breaches.
"Institutions around the world recognize that the threat of cyber attacks and data breaches are not going away anytime soon," said Mark Ruehlmann, SPB chair and global CEO.
He said that Yarbrough is a pioneer in cybersecurity, data, and privacy, and that his addition is another key component to the team the firm is building.
Yarbrough's arrival, which also brought an associate and a paralegal to the firm, follows a recent string of hires by SPB in its cyber crime and data privacy practice.
Over the past year, it has hired Tony Scott, former President Barack Obama's former chief information officer; Simon Jones, former Leeds head of technology and global head of automotive at
Eversheds Sutherland
; Tara McGraw Swaminatha, former US DOJ federal prosecutor specialising in cyber crime and intellectual property; Robin Campbell and Elliot Golding, former joint chairs of Crowell & Moring's data privacy and cybersecurity practice in Washington DC; Monika Kuschewsky, former Covington & Burling partner in Brussels; and Scott Warren, former general counsel of Sega and senior attorney at Microsoft Japan.
Related stories:
Rival scores partner from global firm
International firm adds construction specialist to dispute resolution team