Social distancing, health declarations and staggered schedules are among the measures being implemented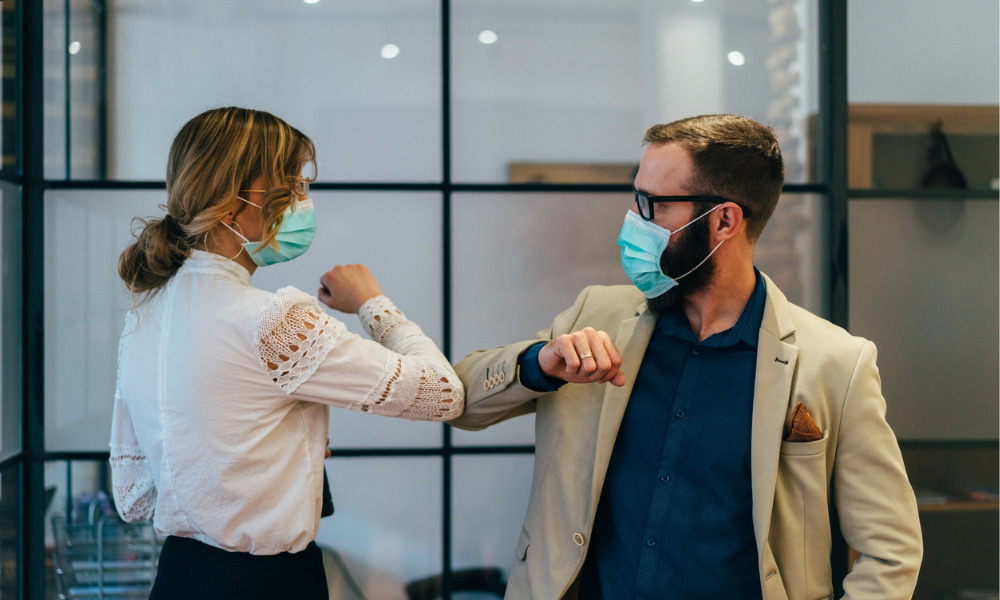 Southeast Asian law firms looking to reopen their offices are imposing strict health and safety measures.
Asian Legal Business reported that firms in Singapore, Indonesia, Thailand and Malaysia are implementing office plans that include social distancing, health declarations and staggered schedules to limit the number of people present at a given time.
"We are maintaining a two-team segregation system, so that even if a lawyer needs to go to the office, he should only be in the office according to the schedule," said Patrick Ang, managing partner at Rajah & Tann Singapore. "In addition, we have temperature checks, health declarations, staggered hours, seating one metre apart, and a maximum number of people in the office at any one time."
Assegaf Hamzah & Partners, which aims to open its office in Indonesia by mid-June, said that the firm will be restricting the number of people in common areas.
"Further, a staff member will measure the body temperature of each person attending the office, and those using public transport must bring a pair of spare clothes to change into before entering the office," managing partner Bono Daru Adji said.
Lawyers and staff at Indonesian firm ABNR will be coming into work on a rotating schedule, with some being exempt altogether if they are over the age of 45. The firm will also be setting up cubicles.
"ABNR is in the process of erecting partitions so that people in open-office areas have their cubicles. In addition, we plan to adjust our office hours to avoid large numbers of people being present on ABNR premises at any one time," said management committee member Emir Nurmansyah.
Thailand firm Tilleke & Gibbins, which has branches across the Southeast Asian region, is enforcing social distancing through the use of floor markers, and beefing up sanitation in the office. In Malaysia, the ongoing Conditional Movement Control Order (CMCO) imposed by the government means that lawyers and staff at Malaysian firm Skrine will have the option of working from home.
For those who opt to go into the office, Skrine has set a schedule to rotate entrants.
"These processes have allowed us to provide client service without interruption. We expect to continue with this practice in the near to medium term, regardless of whether or not the CMCO is eventually lifted," partner Khoo Guan Huat said.
Caution is of the essence across the board, given the possibility of a second wave of COVID-19 hitting. Thus, for most of these firms, continuing the work-from-home setup until further notice is an option.
Ang said that in general, Rajah & Tann Singapore lawyers will continue to work remotely, coordinating with clients via email and videoconferencing. Tilleke & Gibbins COO Andrew Stoutley also said that the firm "does not see any reason to rush the return to the office, given how well it has adapted to remote working on such a wide scale."