Slater & Gordon managing director has responded to rumours that the firm may look to Canada for the next strategic expansion, following the firm's entry into the UK market back in March.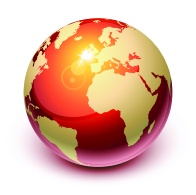 Whisperings that Slater & Gordon may be eying off Canada for their next strategic expansion have emerged, following the firm's takeover of Quindell's Professional Services Division in the UK back in March.
While Canada hasn't yet loosened rules banning non-lawyer shareholders from owning law firms, as Australia and the UK have, managing director
Andrew Grech
confirmed the move if changes to the current rules make it possible.
"A lot of similarities exist between Canada, Australia and the United Kingdom," he said.
"These countries share common law traditions and are English speaking. If the ownership laws were to change in Canada, we would need to assess the opportunity for growth based on an assessment of the legal market, the local regulations governing legal services and the potential need for our range of legal services and business model."
"Growth brings many opportunities with it, not just for our staff, but for potential clients as well," Grech added.
According to an article by Canadian publication The Globe and Mail earlier this month, changes to the rules are looking increasingly likely since the Canadian Bar Association endorsed possible changes proposed by the Law Society of Upper Canada. Supporters of the changes have said capital from non-lawyers will mean more innovative legal services helping the country's access to justice problem.
However, The Ontario Trial Lawyers Association, which represents personal injury lawyers, reportedly endorsed candidates who are opposed the change in the Law Society election this year, as Slater & Gordon would likely be in direct competition with the lawyers represented by the association.
"The trend towards liberalisation of the business structures which legal practices can employ and greater competition in legal services is accelerating – so as markets open up – we'll ensure we are in a position to explore new markets if we are satisfied that the opportunity stacks up," said Grech.
"For us, expansion is not an end in itself – it must help us to achieve our goal of providing world class legal services to people. We will look to future opportunities as they are presented and based on an assessment of the local market and the potential need for our services."
The firm listed back in 2007 and since then has expanded rapidly.
"We determined that the access to capital by listing was more cost-effective than the capital that could be provided by the individual partners or by banks," Grech said of the listing.
"Listing has provided numerous benefits to our clients and our staff. We have been able to expand our range of legal services, we have been able to promote specialisation and we have been able to become more innovative with our legal services offerings."