Shropshire takes new global role at Linklaters… Lex Mundi network holds transactions event for associates… Lawyers threaten action over title-chasing dead rabbit…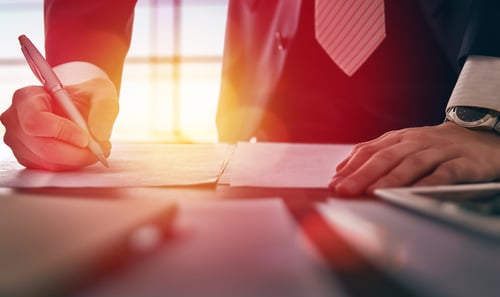 Slater & Gordon announces new lending agreement
Slater & Gordon has arranged a new AU$40 million lending facility with new senior lenders for a three-year term.
The Australian listed law firm previously had loans from lenders including National Australia Bank and Westpac but informed the ASX that 94 per cent of its debt facility with these lenders was sold to secondary debt buyers.
The intention of the new lenders is that the law firm will be restructured to ensure a sustainable level of debt and a stable platform for its Australian and UK operations.
Slater & Gordon will update the ASX and investors about its recapitalisation in due course.
Shropshire takes new global role at Linklaters
Linklaters has appointed Tom Shropshire as the head of its global US practice.
Shropshire is based in London but will spent much of his time in New York. He joined the firm in 1998 and has been a US corporate partner since 2006. He succeeds Scott Bowie in his new role; Bowie has retired from the firm after more than a decade.
Shropshire was also one of the architects of the firm's Operational Intelligence Group, a global multidisciplinary team to help clients assess the risk, regulatory and governance challenges they face.
Lex Mundi network holds transactions event for associates
Junior and mid-level associates from members of the Lex Mundi network recently got together in Amsterdam for an intensive workshop on cross-border transactions.
The event brought together 52 lawyers from 34 of the law firms network's members and was facilitated by Richard Butler and a faculty of eight member firms.
Lawyers threaten action over title-chasing dead rabbit
Lawyers acting for a group who hoped to win a prestigious award with their rabbit are demanding damages from an airline accused of its death.
CNBC reports that attorneys claim that the giant rabbit called Simon was transported in a freezer on a 16-hour flight from London to Chicago and that was probably what killed him; United Airlines denies the claim.
Lawyers further claim that on discovering the death the airline then cremated him without permission. This was not addressed by the airline's spokesman. The owners' lawyers are demanding damages and an investigation into United's transportation of animals.
Simon was heading to Iowa State Fair where he was to be crowned the world's largest rabbit at over 1 metre long.