The new senior leaders were announced as a part of 33-strong promotions round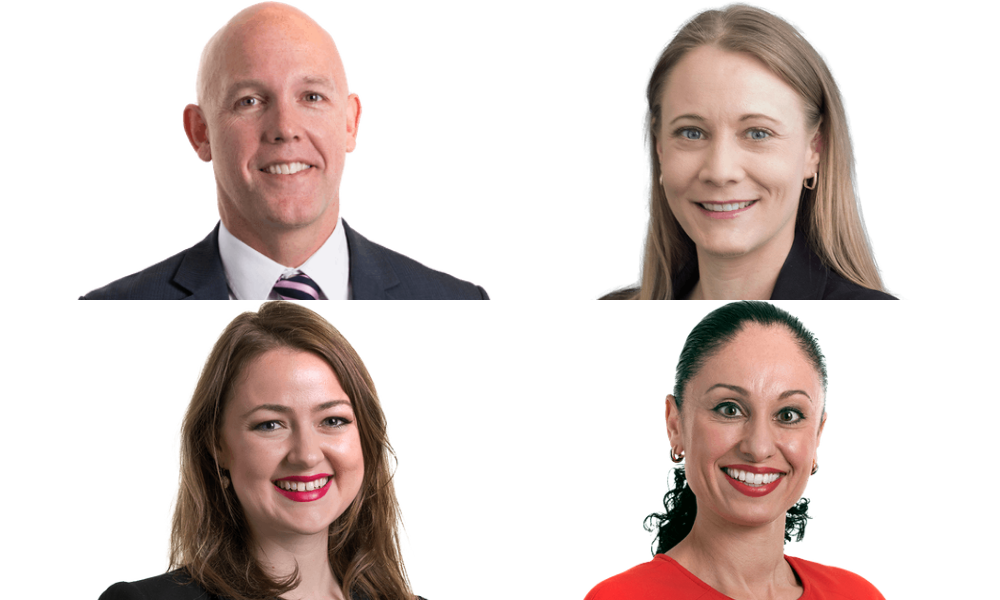 Slater and Gordon has welcomed four new practice group leaders in line with a 33-strong promotions round.
Andre Rich steps up to head the national industrial and employment law operations practice group from his base in Queensland, while Sarah Snowden helms the super/TPD national practice group. Kaitlin Ferris leads the class actions practice, and Eleni Sarian takes the reins on the public liability practice.
All four practice group heads will become part of the firm's senior leadership team.
"Despite the challenges of the pandemic, our people continued to demonstrate enormous care for our clients and to work tirelessly to progress our clients' matters. These promotions reflect the dedication and commitment we have at Slater and Gordon to making tomorrow start today for our clients," CEO John Somerville said.
Slater and Gordon also promoted the following:
Principal lawyers
Jane McCullough, abuse
Peter Boyle, land acquisition and general litigation
Daniel Stojanski, industrial and employment law
Nimna Rupasinghe, workers compensation
Senior associates
Kylie Trounson, class actions
Victoria Sparks, class actions
Joel Gilbourd, class actions
Louisa Burke, class actions
Gabriella Giunta, Comcare
Sarah Singh, workers compensation
Michael Raw, workers compensation
Deniz Mirik, motor vehicle accident compensation
Raelene Lingam, asbestos
Caitlin Lake, public liability
Alexandra Agathouli, public liability
Paula Pulitano, medical law
Jacob Sutton, medical law
Brieanne Rogers, medical law
Associates
Alex Blennerhassett, class actions
Nick Williams, class actions
Idil Mohamud, class actions
Emma Bussoletti, workers compensation
Campbell Woollacott, workers compensation
Audrey Gunn, workers compensation
Sarah Elseidy, motor vehicle accident compensation
Carla Bursich, motor vehicle accident compensation
Sharntelle Roach, medical law
Bridie Walsh, medical law
Julia Weaver, medical law
The firm said that the appointments "recognise decades of experience and hard work across a range of growing practice areas."