Slater and Gordon in early talks for tie-up… Australian litigation financing shows double-digit growth… New co-leader for Hogan Lovells global practice…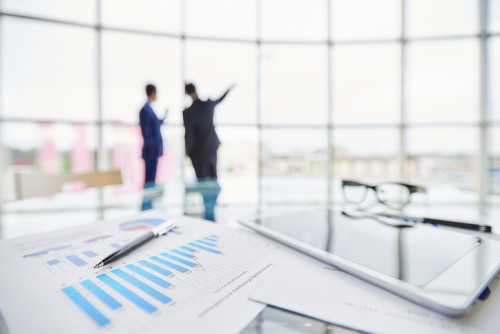 Slater and Gordon in early talks for tie-up
The UK business of Slater and Gordon may be sold to another law firm if early talks proceed.
The Australian-listed firm has already set out plans for its Senior Lenders to take full control of the UK business under a separate holding company as part of a recapitalization plan which will allow focus on the Australian business.
Talks have now begun with law firm BLM which could involve a sale of the business or other possible tie-ups.
BLM told Australasian Lawyer:
"
Conversations with Slater & Gordon about working closely with its business legal services experts are in early stages. We'll be sure to share details of any new projects or initiatives with our colleagues, customers and the wider industry at the appropriate time
."
Australian litigation financing shows double-digit growth
The use of litigation financing is increasingly and becoming more important to the business of law according to new research.
Burford Capital's survey of lawyers and financial professionals at law firms in Australia, the UK and the US shows that 70% now regard it as a growing an increasingly important part of the business of law.
More than half of respondents (59%) said that their use of litigation finance has increased in the last two years. Around half of respondents intend to increase its use in the next two years with those in law firms (57%) more likely than in-house lawyers (47%) to say that.
"More and more often, clients and law firms are turning to litigation finance as a solution to some of the intractable challenges and pressures of managing legal cost and risk, and that strong demand is driving dramatic growth," commented Christopher Bogart, Burford's CEO.
Burford's survey also shows that concerns over financing leading to unnecessary litigation fell to 10% of respondents from 81% five years ago. Ethical concerns were expressed by just 9%.
New co-leader for Hogan Lovells global practice
Hogan Lovell's has appointed a former chairwoman of the US Federal Trade Commission as a partner and co-head of its antitrust, competition and economic regulation practice.
Edith Ramírez will be based in Washington and Los Angeles and will co-lead the global practice alongside Suyong Kim who is based in London.
Alongside her leadership role Ramírez will also play a part in the firm's privacy and cybersecurity practice.
A Harvard law school graduate, Ramirez was a litigation partner in a prominent Los Angeles law firm before joining the FTC in April 2010, becoming its chairwoman from 2013 to 2017.