Change reflects what's been happening behind the scenes for a long time, says managing partner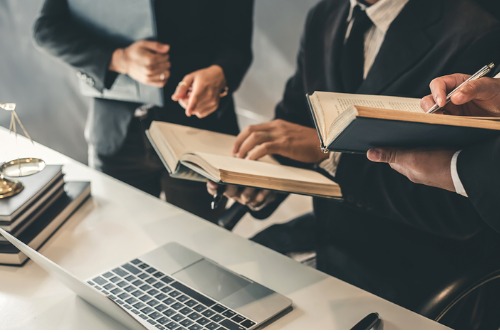 Simmons & Simmons has unveiled a new brand identity.
The firm's teal and steel colours have been replaced by coral and charcoal, which it said reflects its reputation for "fresh thinking, creativity, and innovation." The firm also said that the new brand identity is centred on collaboration.
Simmons & Simmons said that the visuals, featured in a video embedded below, are inspired by "the strong and elegant movement of starling murmuration," which "shows the power of working together" across its network of offices and teams, as well as with its clients.
"This is an exciting change to our brand and reflects what has been happening behind the scenes for a long time. It's about consistently working smarter and providing the best possible service to our clients. It's also about embracing change, technology and innovation. I think the new visual identity will act as a constant reminder to us all of those priorities," said Jeremy Hoyland, managing partner.
The firm said that even with the rebrand, its priorities remain the same, especially in its four highly regulated sectors of focus, which are asset management and investment funds, financial institutions, healthcare and life sciences and technology, media and telecommunications.
Teamwork and collaboration also continue as cornerstones of the firm, it said. This is exemplified by its recent acquisition of Wavelength, a firm of legal engineers, which it said continues to strengthen the firm's technology-based offerings and broaden its ability to provide better services.
"Finding a way to demonstrate our work ethos, culture, and appetite for change was always an important part of the brand work. Our new creative reflects these perfectly and will only strengthen our reputation as a great place to work and great people to work with," said Eddie Bowman, marketing and business development director.