Asia head of investigations, antitrust announced at DLA Piper… Biotech boosted healthcare IPOs in 2016 says Baker McKenzie… Kennedys expands through new associate firm…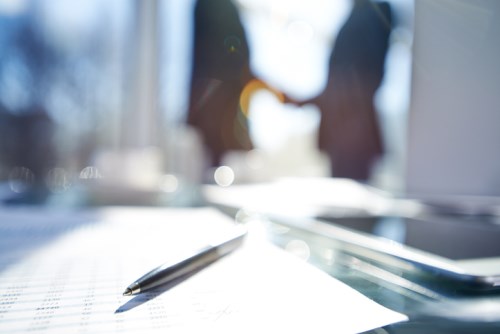 Senior hires for international firm in Australia
Clyde & Co has added three senior lawyers to its Australian team in Sydney and Melbourne.
Joining the Sydney office is Gavin Beardsell, who was most recently a partner at
Gilchrist Connell
in the city. He joins as senior consultant while Seamus Gunson joins as consultant in Melbourne.
Also arriving in Clyde's Sydney office soon is Ronan Guyomarc'h as a special counsel. He will join from Gilchrist Connell where he was a consultant.
Asia head of investigations, antitrust announced at DLA Piper
Nathan (Nate) Bush has joined DLA Piper for the dual role of head of investigations for Asia, and head of antitrust & competition for Asia.
Based in the Singapore office as part of the firm's litigation & regulatory practice, Bush has been in the city state since 2013 and was previously in China for 8 years having begun his career in Washington DC.
Biotech boosted healthcare IPOs in 2016 says Baker McKenzie
A 2 per cent rise in capital raised in healthcare IPOs last year was driven by a record year for biotech.
Baker McKenzie analysis shows that, despite a 39 per cent decline in listings volume in 2016, the healthcare sector's IPOs reached U$45 billion as biotech offerings saw a 45 per cent jump in proceeds.
Asia-Pacific was the best-performing region for capital raised from healthcare IPOs with South Korea and Hong Kong joining the UK in the top 3 jurisdictions for offerings.
While the US was the top region for volume of IPOs in the sector, there were 37 compared to 2015's 63.
Koen Vanhaerents, Global Chair of Baker McKenzie's Capital Markets group, said the outlook has improved: "Threats of regulatory intervention receded in the final quarter, which may set the scene for a further rise in biotech IPOs in 2017."
Kennedys expands through new associate firm
International law firm Kennedys has added an associate firm in Italy to its expanding capabilities.
The formal association with Studio Legale Rinaldi Associati (RASS) builds on a 20-year relationship between the two firms and the agreement gives Kennedys a presence in Rome, Milan and Bologna, RASS' existing offices.
Kennedys' senior partner Nick Thomas says that international expansion remains key to the firm's strategy.