The results of a major legal salary survey reveal that law firms are tightly controlling salary costs as a key strategy to protect firm profitability in a challenging market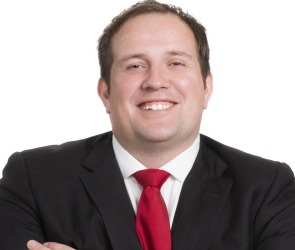 The number of firms offering pay rises above CPI are declining and salaries in the law profession are flat-lining, according to the results of a major salary survey.
The 2014 Australasian Legal Practice Management Association (ALPMA)/ Rusher Rogers Legal Salary & HR Issues survey received responses from 230 firms from across Australia and New Zealand.
Of those, 40.5% of firms expect to pay only CPI adjusted salary increases, while 33% would pay above that. Since 2012, the number of firms offering pay rises above CPI has declined by 20%.
ALPMA president Anthony Bleasdale told
Australasian Lawyer
he believes these results indicate that firms are protecting partner profit amidst a challenging environment.
"I also think the legal sector is now reflecting what's happening in the broader market," he said. "Salaries have only raised 2.6% over the past year overall."
These results have come on the back of a
paper
released by Warren Riddell, a partner at Beaton Capital, which analysed what the future holds for a number of professions.
Law proved to have a somewhat daunting prediction.
A major shakeup is seeing the profession change from a sellers' market to a buyers' market.
Riddell told
Australasian Lawyer
that unless firms restructure their cost base in response, they will halve their profits within the next 10 years.
But Bleasdale says he's a "glass half-full kind of guy" and prefers to view these latest salary survey results in light of what opportunities are ripe for the picking within law firms.
"I think what this is, is an opportunity for firms to re-evaluate where they're investing their money, and to get more from technology using social media and things like Linked In for recruitment," he says.
One of the biggest take outs of the survey comes from the HR section. This reveals that most firms (80%) are likely to be in the market for recruiting more lawyers and solicitors in the coming year.
However, seemingly in conflict to this is the fact that "finding good people" remains the number one challenge for law firms for the third year in a row, says Bleasdale.
"We think there's an opportunity to change the way people are being employed," he says. "Maybe firms are missing opportunities because they've taken a rigid approach in the past in reviewing [CVs]. An opportunity that firms will have with such a high recruitment demand is to think differently."
He says that while most managing partners and partners are excellent lawyers, there are few that are natural leaders, great people managers or strong communicators.
But more recently the green shoots of change in the way that law firms are selecting candidates for top management roles are emerging.
Some are starting to appoint CEOs and general managers that are business focused and come from outside of the company.
"You can see the change in dynamic. They're looking beyond experience in legal to find the right candidate," says Bleasdale. "The more people that do that, the more managing partners will get the right business-focused support, and that will make a massive difference. It will only move firms forward because they'll come with all this external experience to help them reform themselves."
But aside from internal opportunities for growth, Western Australia is where the money is at: A "head and shoulders" above other States, WA is still the land of plenty and offers the best salary packages of them all.
In saying that, New South Wales is a good bet for those looking for a CEO or practice management-type role, while CFOs and general managers should consider making a move to Victoria.
Queensland offers enviable salary packages for administrative level staff.
See some of the survey results in the infographics below: