A comprehensive body of work that's been years in the making and addresses gender bias has been released. It exposes "frightening" issues within the legal profession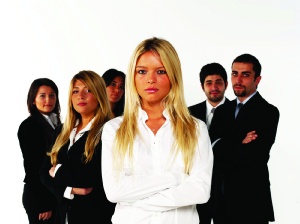 The Women Lawyers of Western Australia Inc (WLWA) has released its 20th anniversary review of the 1994 Chief Justice's Gender Bias Taskforce Report.
The 2014 review is the hugely significant culmination of three years of research and investigation - and it can't be denied that some of its results are startling.
Shockingly, it found that 20 years on not only does there still remain a noticeable pay gap between men and women in Australia, but in 2013 there was a 17.5% salary gap between men and women, with the gap having widened in favour of men.
In fact, the Federal Government's Workplace Gender Equality Agency Report revealed that the median starting salary for male graduate lawyers was 7.8% more than for females. The gap had blown out by 4% from the previous year.
And while much of the more than 700-page report addressed gender bias across all sectors in Western Australia, chapters two and three specifically concern career paths for women in the legal profession and appointment of judiciary.
These chapters found anecdotal and empirical evidence that males are paid more in WA in some private firms.
And although many workplaces offer identical rates of pay, because promotion is harder to achieve for women, they effectively remain on lower rates of pay comparable to men, the report says.
Cathryn Greville, the president of WLWA, told
Australasian Lawyer
that the 2014 review is a big deal, because it's the first time that any of the issues that were raised in the Chief Justice's Gender Bias Taskforce Report in 1994 have been looked at in any detail.
Research started on the latest review three years ago - in 2011 - with the aim of covering all of the concerns raised in the original report.
"We had suspected that chapters two and three would be areas where there hadn't been much progress…[Sure enough] the legal profession has been the area where there's been the least change," Greville says.
"We'd heard about some of these issues, but when you put them together it's frightening to see how far we've got to go."
Results in WA included men holding 80% of partnership or principal positions in private law firms –the very partnerships that decide whether women advance; and private firms being more inclined to send their male lawyers to socialise with clients due to a perception that clients don't want to be entertained in corporate boxes at sporting events or in restaurants by women.
Ten elite law firms also revealed that despite the fact that women were outperforming men in interviews, firms admitted they were hiring less able men as a 'reverse discrimination policy' because of a concern firms would have more women than men.
"I think we're at the stage where we can acknowledge the problem, but it's now a case of initiating change," says Greville.
Changes she says the 2014 review indicates need to be implemented the most urgently include genuine flexible work practices that allow both women and men to be able to care for young children while still enjoying a career, and a cultural shift in the way female and male lawyers continue to be stereotyped within the profession.
"Let us kill off for once and for all the notion that men and women are different when it comes to any relevant talent or tendency as legal advisors, strategists and advocates," the report quoted award-winning barrister
Fiona McLeod
as saying.
"Painting women as having a set of gender specific characteristics relevant to their performance as advocates is potentially divisive and pushes younger women towards a need to conform to the advocate-warrior stereotype."
WLWA's Greville agrees that the cultural attitude towards people who do something differently is a vital issue that needs solving.
"My personal view is there's been a lot of talk in the past 20 years that women need to adopt a more assertive attitude and toughen up…which is wrong," she says. "I don't think we need to create more stress based on perceptions of how tough we need to be."
Meaningful mentorship programmes for women was revealed as one of the keys to their future success, and the importance of having female role models in the industry was emphasised.
Many firms have definitely already got started on implementing such programmes, says Greville.
Even the fact that these issues are not new to people is a positive thing, she adds, because it indicates that people are aware of inherent gender bias.
But far from simply highlighting issues within the legal profession in WA, the 2014 review also sets out a long and comprehensive list of simple and achievable recommended changes.
Greville hopes that if these are adopted by firms, in 20 years from now, many of the current problems will be obsolete.
Recommendations include firms embracing reporting statistics and data about women leaving the profession so that we can begin to monitor progress and have a method of measurement.
The mandatory reporting of salaries levels across the firm is another suggestion.
"Women don't usually know there is a pay gap because salaries are often confidential," says Greville. "We don't realise we're being underpaid and undervalued."
She says a large majority of the report's recommendations are "low hanging fruit", and hopes that every firm in WA, and beyond, will consider them.
"With many of the issues in the legal profession there are steps that can be made quite easily, and very soon. I think we've got a good handle on them, and if these recommendations are embraced we will see some real change."