The combined firm will have a 260-strong practice with offices in Sydney and Melbourne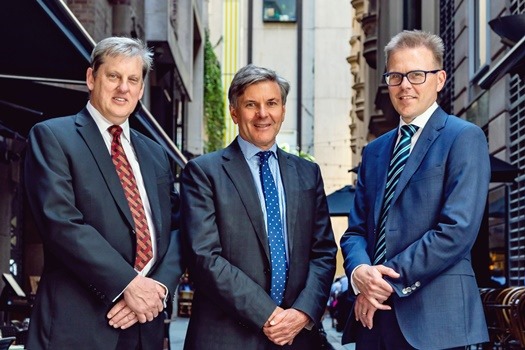 Australia's legal industry is set for more consolidation as Russell Kennedy and Aitken Lawyers have confirmed that they have agreed to merge.
Set to become operational by 1 March, the combined firm will have a 260-strong practice across its offices in Sydney and Melbourne. A project team tasked to oversee all aspects of the merger process, including the establishment of national practice groups and the integration of systems and processes, is already in place.
The merged firm will be known as Russell Kennedy.
The announcement follows the merger of Thomson Geer and Kemp Strang in October. It also follows Russell Kennedy making its largest-ever senior promotions round in July.
Aitken Lawyers, which can trace its history in Sydney back more than 120 years, has 33 people including three partners. Russell Kennedy is equally established, operating from its Melbourne headquarters for at least a century. It has more than 230 people, including 37 principals.
Paul Gleeson, Russell Kennedy managing director, said that the Sydney boutique is a natural fit for the firm, which is looking to strengthen its national presence by expanding to Sydney.
The merger partners said that the combination brings together two organisations with complementary services and capabilities across a range of practice areas, including corporate and commercial, litigation and dispute resolution, property and development, estate planning and family law, commonwealth state and local government, aged care and retirement living, workplace relations and employment, insolvency, rural services, and renewable energy.
"We're delighted to be joining forces with Aitken Lawyers. They are an impressive team with a tremendous reputation built on outstanding client service and a genuine commitment to their people," Gleeson said.
"It's precisely what attracted us to them. From the time we started talking earlier this year, it was obvious that there is a lot of common ground in terms of our respective cultures and how that translates to a shared commitment to doing our best for our clients and people we work with, and for the broader community where our work has an impact," he added.
Andrew Aitken, Aitken Lawyers' managing partner, said that the boutique and its clients look forward to the scale and resources that being part of a larger firm brings.
"We are proud of the standing we've built as a firm, and we know that partnering with the team at Russell Kennedy will bring a host of benefits to our clients and our people. As a combined firm, we'll bring greater depth and capacity to the practice areas where we're already strong, while adding capability in areas that we know clients will value," he said.
(L-R) Paul Gleeson, Russell Kennedy managing director; Andrew Aitken, Aitken Lawyers managing partner; Rohan Harris, Russell Kennedy board member and corporate practice lead