The firm grows its partnership by nearly 20%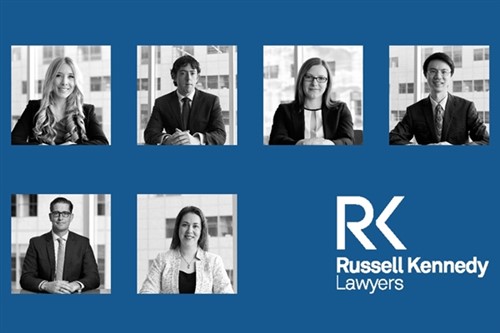 Russell Kennedy has announced the largest senior-lawyer promotion round yet in the firm's history.
Anita Courtney (aged care), Ben Tallboys (education and workplace relations), Emma Turner (government), Jonathan Teh (corporate and commercial), Kyle Gillan (construction and infrastructure) and Suzanne Rieschieck (dispute resolution and litigation) have joined the firm's partnership. The independent firm now has 37 principals, up nearly 20% from the single promotion round.
"The large number of internal promotions to the partnership reflects the firm's commitment to our growth agenda. These lawyers represent the future of Russell Kennedy and will play an integral role in making the partnership stronger. The fact that we are able to make this investment demonstrates the strong position of the firm," said Paul Gleeson, Russell Kennedy managing director.
David Ramsay (planning and environment) and Dr Peytee Grusche (intellectual property) have also been elevated by the firm to special counsel.
"Developing the capability of our people and helping them realise their potential at Russell Kennedy allows us to deliver the highest quality service to our clients. We congratulate each of them on their promotion and look forward to the continued progression in their careers," Gleeson said.
The promotions come after the firm scored principal Jos Mulcahy and associate Catherine Duong from Ashurst in April. The firm said it is focused on growing capacity and capability in core industries and on enhancing and facilitating opportunities for clients.
The firm has also appointed Emma Fitzgibbon, Kate Bartlett, and Steward Pinkstone as new senior associates. Promoted to associate are Mark Burrows and Stephanie Quatela.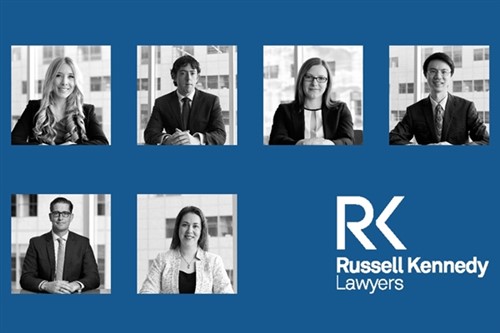 (left to right, top to bottom) Anita Courtney, Ben Tallboys, Emma Turner, Jonathan The, Kyle Gillan, and Suzanne Rieschieck