The former child soldier in Sudan said he never dreamed he would achieve anything in life.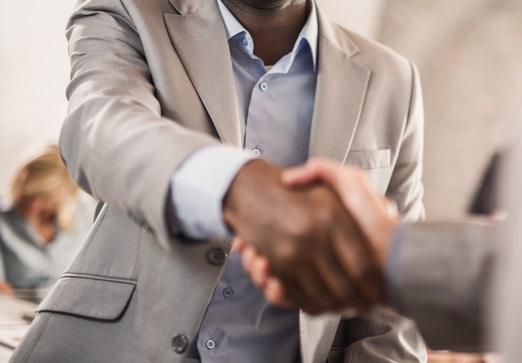 Refugee and Sydney criminal lawyer Deng Adut is the 2017 NSW Australian of the Year.
In a ceremony Monday night in Sydney, a teary Adut received the top honour from Premier Mike Baird and said he was stunned.
"Shocked," Adut said, according to
SBS
. "I never dreamed of anything. Even (being) a fisherman."
At just 6-years-old, Adut was taken from his family and forced to become a child soldier in Sudan. He was eventually smuggled into Kenya and made it to Australia in 1998.
The 33-year-old co-founded AC Law Group, a law firm in Blacktown, Western Sydney, with fellow solicitor Joseph Correy. The firm often represents members of the Sudanese community.
Adut, now in the running for Australian of the Year, said that the award means he has his work cut out for him.
"It means a lot. It means that I have to work extremely hard because I don't think I deserve it, so I have to work to deserve it," the lawyer said, according to
ABC
.
"I've lost 17 other members of my family when the war broke out in 2013, I could be dead like them, that is what it means."
"I have a lot on my shoulders."
Adut beat out an renowned fellow nominees for the award. Also considered for the NSW Australian of the Year title were journalist Stan Grant, biomedical engineer Dr Jordan Nguyen and Ironwoman Turia Pitt.
Meanwhile, the 2017 NSW Senior Australian of the Year award was given to 89-year-old Dr John Knight AM. The 2017 NSW Young Australian of the Year is 27 year old reconciliation champion, Arthur Alla while the 2017 NSW Local Hero is volunteer, Josephine Peter of Broken Hill.
Related stories:
Lighter Side: Law school parody ad causes YouTube sensation
Law school donates $2m to underprivileged law students