Dentons partners vote to combine with elite Korean firm… Don't answer emails after 6pm judge tells barristers…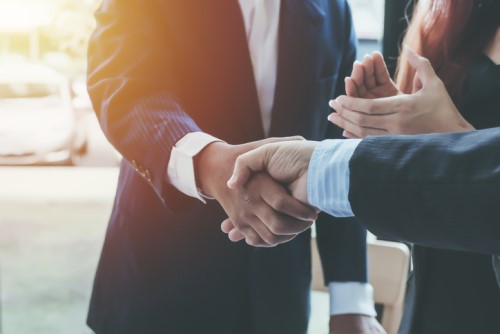 Reed Smith appoints innovation leader
Reed Smith has hired a former White & Case associate to drive the firm's innovation.
Adam Curphey becomes Innovation Engagement Manager and will work closely with lawyers, Practice Innovation, and IT development teams to implement ideas that drive internal efficiencies.
He will also find opportunities for the firm to work with clients to deliver products and services that enhance legal service delivery.
Curphey joins from BPP University Law School where he led innovation technology development.
He will be based in London and will also lead the firm's Innovation Hub in the city, one of the three across the firm's international footprint (the others are in New York and Chicago).
"We're delighted to have Adam on board. He has a deep understanding of the legal technology environment and how to deploy innovative solutions for law firms," said Lucy Dillon, Chief Knowledge Officer. "Adam's background in education is a perfect fit to support the firm's commitment to equipping our lawyers with the skills they need for the legal practice of tomorrow."
Dentons partners vote to combine with elite Korean firm
Dentons has announced that its partners have voted in favour of becoming the first global law firm to combine with a Korean law firm.
The firm's previously announced combination with leading South Korean firm Lee International is not a traditional merger as the Korean firm will be 100% owned and controlled by local partners.
The combination is expected to go live within the coming months subject to meeting regulatory requirements.
Don't answer emails after 6pm judge tells barristers
With wellbeing such a key focus of the legal profession, barristers are being advised to ignore emails out-of-hours and take a lunch break.
The guidance has been issued to lawyers working in the UK's Central Family Court by his Honour Judge Robin Tolson QC, who also says that hearings should not be before 10am or after 4pm.
The Law Society Gazette reports that the advice has been noticed by the Criminal Bar Association's chair, Chris Henley QC, who has questioned why similar guidance has not also been issued by those with authority over criminal courts.
Henley says that a wellbeing notice should be signed off by a senior member of the court and posted on every courtroom door.