Trio of firms bring settlement to Johnny Depp malpractice suit … Pinsent Masons hires new finance partner in Sydney…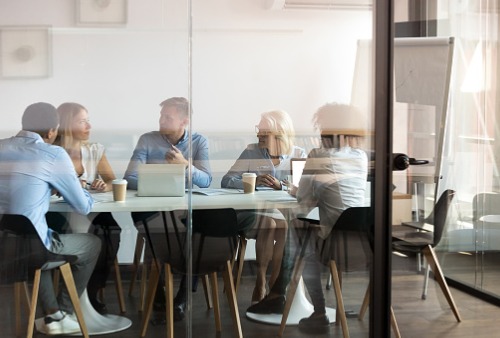 Reed Smith announces a first for an international firm
US-headquartered Reed Smith has become the first international law firm to move towards a more flexible service offering in the UK market.
The firm has converted to an Alternative Business Structure which, among other things, allows it to be owned and/or managed by those who are not legally trained, to gain external investment, and to offer services beyond the scope of traditional legal services.
"We are incredibly proud to be at the forefront of modernisation of big law," said Tamara Box, Reed Smith's EME managing partner. "As the first international law firm to convert to an ABS, we are future-proofing our business and now have the agility to immediately seize new opportunities – in tech, big data and other specialised consultancy services – that will help us drive our clients' businesses forward."
The firm's corporate structure has not changed although its UK LLP will include a corporate vehicle.
The more flexible regulation though means that the firm can adapt its services to meet client demand for services that meet a range of challenges, not just legal ones.
"Whether that solution comes from individuals with a legal background or not is irrelevant," added Box. "We are currently a firm of 3,000 people, and we recognise that the fruits of our labour come from our entire global workforce. We want to ensure that we can retain and attract the very best talent across the board, and the ABS enables this for us."
The firm has ruled out suggestions that the change is a step towards a public listing.
Trio of firms bring settlement to Johnny Depp malpractice suit
A law suit brought by actor Johnny Depp against his former lawyer has been settled with help from three firms.
Depp sued attorney Jake Bloom in 2017 alleging malpractice from the collection of $30 million in fees over 18 years. Bloom's firm Bloom Hergott countersued alleging unpaid fees and seeking dismissal of Depp's case.
A court ruled in favour of Depp and a trail was due to begin in December.
But the case has now been resolved following negotiations involving teams from Dentons, representing Bloom's insurance carrier; Freedman + Taitelman, representing Bloom Hergott; and Brown Rudnick, representing Depp.
Variety.com says the settlement was an 8-figure sum. Jake Bloom and his partner Alan Hergott retired from Bloom Hergott in May and the firm is now Goodman Schenkman & Brecheen.
Pinsent Masons hires new finance partner in Sydney
Jim Hunwick is joining Pinsent Masons in Sydney after 13 years at Johnson Winter and Slattery.
He will join as a partner in the Finance & Projects team, part of the firm's strategy in Australia to expand its project finance offerings in the infrastructure and energy sectors.
"We are delighted to welcome Jim to Pinsent Masons," said Jeremy King, Head of Finance & Projects in Australia. "He brings with him a finance practice that is punctuated by strong corporate borrower clients, international banks and non-bank lenders and significantly adds to the growing strength of the team."