Founder explains why his firm's entry into the practice area is a "watershed event"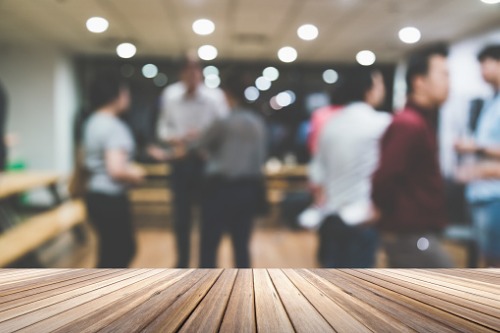 Quinn Emanuel Urquhart & Sullivan has launched a dedicated #MeToo practice.
Known officially as the firm's Sexual Harassment & Employment Discrimination Practice Group, the practice focuses solely on representing victims of workplace harassment and discrimination.
The practice will be jointly chaired by partners Manisha Sheth, who's based in New York, and Diane Cafferata, who's based in Los Angeles. Other partners who are part of the new group are: Sandra Moser, former chief of the Department of Justice Fraud Section; Diane Doolittle and Tara Lee, who are former sex crimes prosecutors; Peter Calamari, former Credit Suisse global head of human resources; Duane Lyons, former federal prosecutor; Harvey Wolkoff, former federal prosecutor; and Aliki Sofis, former Middlesex County special assistant district attorney.
"The #MeToo movement has made it clear that this is a pervasive problem, and it occurs across all industries at all levels of employment," Sheth said. "For decades, some people in positions of power have been allowed to abuse it in a way that harmed women and other protected groups financially, emotionally, and in the worst cases, physically. We look forward to working with these individuals to seek justice and remedy such misconduct."
John Quinn, founding partner, explained why the launch of his firm of a dedicated #MeToo practice is momentous.
"Quinn Emanuel's entry into this practice area is a watershed event. We are the only major AmLaw 100 firm that is actively promoting these plaintiff-side representations," Quinn said. "As with our other practice areas, our defence side representations will allow us to anticipate arguments, defences, and strategies that may be employed by defendants in these types of cases. The firm expects to partner with other firms and pay referral fees as it develops this practice."
With the rise of the #MeToo movement, victims of abuse, discrimination, and retaliation in workplaces have increasingly spoken up and pursued justice, the firm said. This has significantly increased the amount of litigation in the area. With the recent change in the legal and political landscape, these claims are being resolved in courts rather than behind closed doors, Quinn Emanuel said.
In addition to employment claims, the firm also expects to represent shareholders in derivative suits filed against company boards for failure to act sexual harassment complaints made by employees are brought to their attention.
"Quinn Emanuel is particularly well-suited to represent victims of workplace sexual harassment in direct actions and shareholders in indirect actions, including derivative suits and securities cases given its track record on both sides of the "v." in employment litigation, derivative actions, and securities cases," the firm said.