Chambers Aussie firm of the year announced… International firm promotes IP lawyer in Singapore…  Lawyers name best legal novel ever…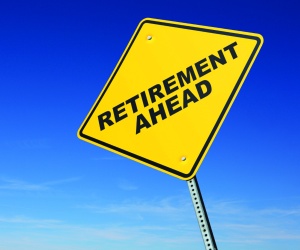 Property the top plan to fund lawyers' retirement
Almost a third of lawyers are not confident about having enough money for their retirement and seemingly do not expect it to funded from their legal career. That's the finding of a survey of lawyers by Bower Private Clients who asked 101 lawyers about their retirement plans.
The top plan (44 per cent) was for property to provide a retirement income, either from releasing equity in their home or renting out property. The research shows that even high earning lawyers may lack pension plans and other investments necessary to maintain their standard of living post-retirement.
Chambers Aussie firm of the year announced
Chambers & Partners held its annual Asia-Pacific Awards in Singapore on Friday 8
th
April and named
Ashurst
as Australian Firm of the Year. The awards recognise a law firm's pre-eminence in key countries and also reflect notable achievements over the past 12 months including outstanding work, impressive strategic growth and excellence in client service.
International firm promotes IP lawyer in Singapore
Olswang has promoted two lawyers to its international partnership including one of its Singapore IP team. TMT and sourcing specialist Matt Pollins is now a partner; he advises clients from start-ups to global multinational corporations and governments on business and law in Asia. Also promoted is London-based Joel Vertes.
Lawyers name best legal novel ever
A poll of lawyers has revealed the best novel to be written about the legal profession. The US survey by recruiters Robert Half found that 46 per cent named
To Kill a Mockingbird
as the best legal page-turner. The Harper Lee book, written more than 50 years ago, easily surpassed Charles Dickens'
Bleak House
which was second on 8 per cent; and John Grisham's
The Firm
and Scott Turow's
Presumed Innocent
which tied in third place.