Mills Oakley special council Kerrie Papamihail discusses her recent move to the law firm and her ideal dinner guests.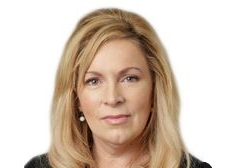 Five minutes with Kerrie Papamihail, Mills Oakley special council
What made you decide to become a lawyer?
I considered law to be a worthy profession and one capable of making a positive contribution to society and decided to become a lawyer for that reason.
How long have you worked at Mills Oakley and what brought you to this position?
I moved with my team to Mills Oakley five weeks ago from a local Perth boutique firm. Working in the corporate advisory space, we've found that being part of a national firm delivers a strong competitive advantage.
What's the strangest case you've ever worked on/been involved with?
A case involving the concealment of multi-million dollar assets and evidence across international jurisdictions and tax havens. Complex structures,' following the money', working with international law enforcement and dealing with hostile witnesses made this case stand out.
If you could invite three people for dinner, dead or alive and excluding family and friends, who would they be and why?
Winston Churchill, given my interest in WWI and WWII;
Gough Whitlam, as he was perhaps Australia's most polarising prime minister; and
Robin Williams, to lighten things up.
You're based in Perth – where's the best place to go for a drink and/or dinner after work?
The Trustee – great ambience, amazing food and an extensive wine list.
What's the best piece of advice (work or personal) you've ever been given?
To solve any problem, take the position of the other side first and consider the problem from their perspective.
Do you have any hobbies/interests outside of work?
Relaxing and socialising with friends and family.
Complete this sentence: If I wasn't a lawyer, I would be…
…..working outdoors.
What do you think will be single biggest issue facing the legal space in Australia in 2016?
The impact of disruptive technology on the delivery of legal services.
If you had Malcolm Turnbull's job for one day, what would you do?
Federalise all health care services.
What do you love about your job?
The fact that every day is different and unpredictable. My job is never boring.
What would you change about your job right now if you could?
Nothing at the moment.