From helping fight parking tickets to assisting the homeless, Joshua Browder's creation now offers help to refugees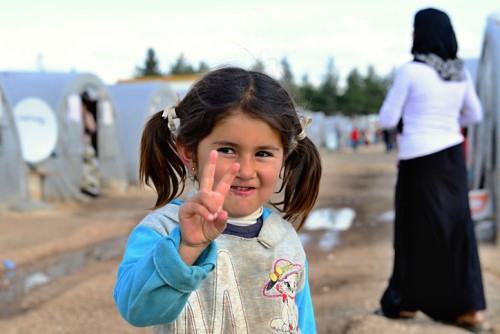 Joshua Browder, the 20-year-old student who created
DoNotPay
, has yet again expanded the capabilities of his robot lawyer to aid refugees.
DoNotPay is now helping refugees with immigration applications in the US and Canada and with obtaining financial support from the government in the UK. The technology is now also available via Facebook Messenger, the BBC reported.
Browder, who is still studying at Stanford University, initially created DoNotPay to provide free legal assistance on parking ticket appeals. Since then, the program has been expanded to help the homeless in the UK
file public housing claims
. Browder has also started a program to help law firms come up with
their own robot lawyers
.
The chatbot asks users a series of guiding questions to generate legal advice and documents. To help refugees, Browder worked with lawyers in North America and the UK to come up with the questions.
"It works by asking a series of questions to determine if a refugee is eligible for asylum protection under international law, for example: 'Are you afraid of being subjected to torture in your home country?'" he told the BBC.
"Once it knows a user can claim asylum, it takes down hundreds of details and automatically fills in a completed immigration application. Crucially, all the questions that the bot asks are in plain English and artificial intelligence-generated feedback appears during the conversation."
The bot also suggests ways refugees can improve their application, such as including details like when mistreatment started in their home countries. After answering its questions, the system generates a completed application and informs users where to file and what other documents and resources they would need at hand.
Related stories:
Innovator assists law firms build their own robot lawyers
Parking ticket robot lawyer now helps the homeless
19-year-old's free robot lawyer beats tons of parking tickets