New group manager is an expert in IT company development, launching and advising start-ups, and M&A transactions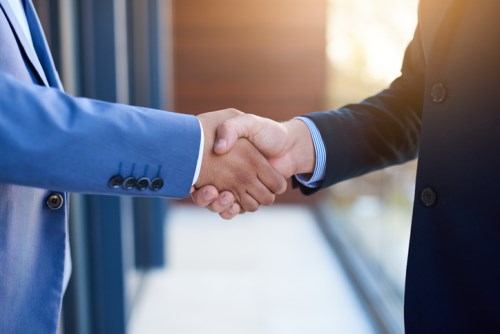 A desire to innovate in the legal industry has drawn a fintech expert to Nexus Law Group.
Stuart Granger has been appointed as a group manager at Nexus. He was most recently managing director of his own firms, Cooee and Law Unlimited. He was also previously New South Wales general manager at lexvoco and general counsel at Yahoo! 7.
"Law is very fragmented, and it is easy to get shoe-horned into a practice specialty and get stuck doing the same thing the same way for the rest of your career," Granger said. "That wasn't me. I was always interested in new business, new business models and new and different ways of doing business."
He said that Nexus is about attracting innovators and creators. "That's what drew me to Nexus and as a commercial project manager, that's what I am looking for," he said.
Nexus said that Granger has extensive experience in developing IT companies, advising and launching tech start-ups, acting in M&A transactions, and supporting fintech-sector clients. Marcus McCarthy, Nexus founder, said Granger's commercial experience, business acumen, and fintech-industry insights equip him with a broader view compared to traditional M&A lawyers.
"Stuart's experience in raising capital, getting projects off the ground, getting them to market and leading them step-by-step through the process to commercial success will be invaluable not only to our clients but as a Group Manager for Nexus, where he will play a key role in the commercial development of our group," McCarthy said.
"Nexus is part of a broader eco-system, offering a multidisciplinary team approach with access and connectivity to a wider group of collaborative experts both in and outside law to ensure that we service our client's needs fully. We are now able to anticipate the broad range of support a client needs to achieve their goals," he said. "Stuart's appointment is a strategic part of that approach."
Granger said that Nexus is keen to add legal professionals who are looking for more than the traditional in a law firm.
"We want to bring in more lawyers who are not just driven by the requirement to do a certain number of required billable hours but are actually driven by their client's commercial objectives," he said.
"Take a banking or finance lawyer who sees an opportunity to create a solution – Nexus law provides the opportunity to do that without requiring that lawyer to give up their position, their financial security or their lifestyle – that is, they can keep their practice and have the support of our unique practice model and systems," he said.
Nexus provides a unified practice platform for senior legal experts to deliver high-end service under a direct-access model through its "OpenLaw" platform, which is powered by heavily customised cloud-based systems.
"Nexus provides a platform of nurturing ambition and innovation and providing a balance between your legal work and your primary focus on your clients, and whatever other avenues you may wish to pursue," Granger said.