The firm boosts its Sydney and Gold Coast presence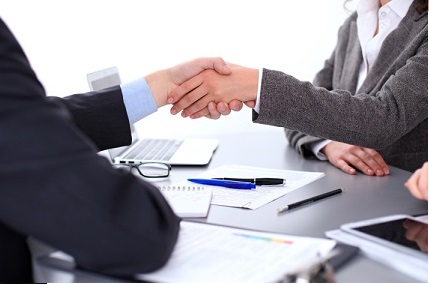 Nexus Law Group has added three senior lawyers as group principals.
Maria Monastiriotis, Tara Lucke, and Claudio Venegas have joined the firm. Monastiriotis and Venegas join the firm's Sydney office, while Tara Lucke will be based on the Gold Coast, the firm said.
"All three bring their own unique insights and perspectives in their areas of expertise and their contributions will have a significant impact to the Nexus Group as move forward, including as we deploy the OpenLaw smart contracts platform," said Marcus McCarthy, Nexus founder.
Monastiriotis, who is the former family practice leader at Slater and Gordon in Sydney, brings to the firm more than 25 years' experience. An accredited family law specialist, she has a focus on navigating complex family relationships and financial matters.
McCarthy said that the arrival of Monastiriotis allows the NewLaw firm to launch a new practice area with a solid leader.
"Maria is a highly experienced family lawyer and her skills and compassion in dealing with clients during challenging circumstances is an absolute asset to Nexus. We are proud to have her on board," he said.
Monastiriotis said that Nexus is a perfect fit for her future practice, because it allows her to "practice law in the way that made me want to become a lawyer in the first place."
"I am especially passionate about the pro bono work I have done with the National Children's and Youth Law Centre and am looking forward to continuing the role I've played in assisting children being returned to Australia," she said.
Lucke is also an experience lawyer with more than 10 years' experience in estate planning, tax, asset protection, business succession, trusts, and superannuation. She is one of the founders of View Legal.
"We are always on the lookout for forward thinking, entrepreneurial lawyers," McCarthy said. "Tara is certainly one of those, and her experience using online estate-planning platforms has exposed her to the kind of innovation in the legal industry that Nexus has been building for some time with its OpenLaw platform. Tara will have a key role in that project."
Venegas joins the firm after nearly a decade at his own professional-services firm, which was focused on corporate insolvency, corporate insolvency, personal insolvency, turnaround and restructuring solutions, commercial litigation, commercial agreements and debt recovery, including Local Court small claims, Nexus said.
"Claudio joins the Nexus with an enviable track record of advising, negotiating and executing complex turnaround plans for businesses both small and large," McCarthy said.
Venegas said that he thrives on helping business owners rebuild their businesses even in increasingly complex circumstances.
"I pride myself on personalised service and delivering efficient and effective legal services in personal and corporate insolvency," he said. "My aim is to develop and grow a specialist insolvency, debt recovery and restructuring division within Nexus and secure our reputation as an industry leader in the field."