G+T competition partner Charles Coorey talks all things new in competition law.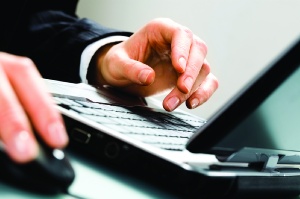 The emergence of the digital economy has thrown competition law in the online retail space under the microscope.

"The ACCC really likes the emergence of online retail because it provides a new avenue of competition to traditional bricks and mortar retailers," Gilbert + Tobin competition partner Charles Coorey told Australasian Lawyer.

"It provides usually lower prices and provides greater choice for consumers."

As a result, Coorey said, the digital space is becoming an increased focus for the ACCC, giving online retailers the opportunity to be innovative in competing with traditional retailers. But in some cases, traditional retailers are simply buying up the competition in order to avoid going head to head with them.

"Over the next 12 months there will continue to be a number of developments because what's clear is that the competition from online retailers is increasing," Coorey said.

"So the ACCC will be keeping an eye on how incumbent competitors react to that competition and making sure that any reaction to that competition is not anti-competitive."

Complaints against Lego in Germany have thrown the spotlight on manufacturers and the supply they offer to online outlets compared with traditional bricks and mortar retailers. Regulators found that traditional retailers weren't being offered the same product range and the same prices as online stores.

"What they've found is that probably because of the pressure that traditional bricks and mortar retailers have placed on manufacturers," Coorey said.

"One of the other forms of conduct that the ACCC and other competition or regulators around the world have looked at is the terms and conditions on which manufacturers supply to online retailers compared to traditional bricks and mortar retailers."

The ACCC announced in September it would be looking into the review policies of online platforms like Uber and AirBNB, making sure that platforms aren't making edits and deletes to unfavourable reviews.

"These platforms have to be transparent about the commercial relationships they have, they need to make sure that these relationships don't influence the reviews that are posted on their website or the order of the reviews," Coorey said.

Data collection has become a competition issue as retailers collect, buy and sell data. But some retailers are looking to acquire specialist data analytics companies.

"Who that data is available to has become an important competition law issue as well as any retailer looking to acquire these data analytics companies or any other company that might collect this data," Coorey said.

"Some of the data is collected internally by these companies but there are also some specialised data analytics companies that collect this data and then sell it to retailers."

Policies continue to develop as technology emerges, Coorey said.