HSF continues investment in asset finance with lateral hires… Corrs unveils AI collaboration with UWA…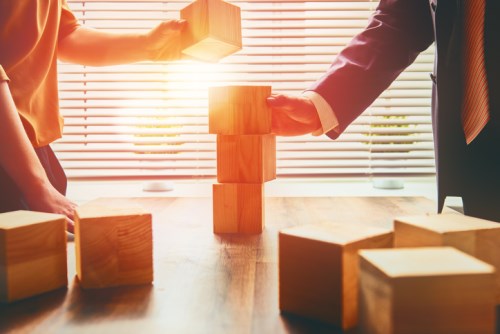 Clifford Chance is the latest global law firm to announce its partnership promotions with six new Asia Pacific partners included in the round.
In total 26 lawyers are promoted across the firm's global network and practice areas.
Global managing partner Matthew Layton says that each has established themselves in their fields, but there is something else which connects those joining the partnership.
"They share a strong international mindset – 80% of the group has already worked in more than one of our offices globally. The make-up of this group also demonstrates the breadth and diversity that will underpin our future success," he said.
The six new partners from Asia Pacific are:
Yong Bai – Beijing, Corporate
Hong Zhang – Beijing, Corporate
Bryan Koo – Hong Kong, Corporate
Thomas England – Singapore, Finance
Satbir Walia - Singapore, Corporate
Hans Menski – Tokyo, Finance
All promotions are effective 1st May 2018.
HSF continues investment in asset finance with lateral hires
Four lateral partner hires will strengthen the asset management practice of
Herbert Smith Freehills
in Singapore and London.
The additions to the team are part of the firm's investment in the finance sector, as investment levels show significant growth across multiple industries.
Siva Subramaniam and Samuel Kolehmainen will join the team in Singapore while Rex Rosales and Jahnavi Ramachandran join in London.
"A key strength they will bring is aviation finance where they are amongst the leading practitioners in the market," commented Jason Ricketts, Global Head of Finance, Real Estate and Projects. "They will complement our tier one asset finance practice in Australia, making the firm's offering in this sector a truly global practice and mirroring the global market."
Corrs unveils AI collaboration with UWA
The two organisations will work together to help prepare Australian law students for the increasing use of artificial intelligence in the legal profession by teaming up with lawyers from Corrs' Perth office to develop AI applications.
The Legal APPtitude unit will benefit not-for-profit organisations and vulnerable people by focusing their developments on these groups.
"Corrs already has an extensive pro bono program providing free legal services to many not-for-profits and underprivileged groups across Australia," said Corrs partner Robert Franklyn, who is leading the project alongside partner David Yates and lawyer Michael Kingsbury, working with UWA staff.
"Many of these organisations are run by volunteers on a shoestring budget and the course aims, through the use of AI, to make their jobs easier and more efficient, while building the technology skills that will be critical to the success of future lawyers," added Franklyn.