The chatbot was created by two of the firm's Australian technology lawyers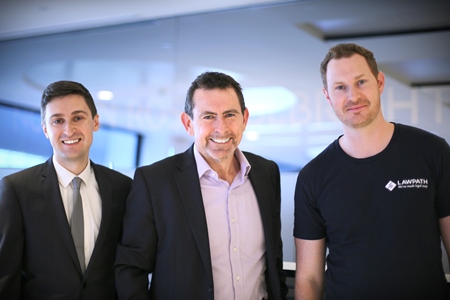 Norton Rose Fulbright
(NRF) has launched 'Parker', Australia's first law firm chatbot for privacy law concerns.
The chatbot helps businesses respond to data breaches, an area of increasing concern for business leaders with the implementation of mandatory data breach reporting (MDBR) requirements on 22 February. Under the new regime, failure to notify customers about qualifying data breaches could results in fines for organisations and individuals of up to $2.1m and $420,000, respectively, from the Privacy Commissioner.
The chatbot was created by partners Nick Abrahams and associate Edward Odendaal, who are part of the global firm's Australian technology practice. It is intended to provide information and not legal advice to users.
NRF used the IBM Watson artificial intelligence (AI) platform to build 'Parker'. The firm collaborated with its NewLaw alliance partner LawPath to plan the chatbot.
"Parker shows how far artificial intelligence has come in a short period. Chatbots are an early use-case for AI and we wanted to see how we can use legal AI to assist our clients," said Abrahams.
The chatbot is a great example of three of the firm's strategies coming together, he said. These are its commitment to using the latest technology to enhance client services, collaborating with innovative companies like LawPath to identify those technologies, and unlocking the energy and creativity of millennials in the firm.
There's also client demand for services like Parker, Abrahams said.
"Our early conversations with clients have shown a strong interest in this offering, which is unsurprising given how close we are to the beginning of the mandatory data breach notification regime in February. Several clients have also expressed an interest in producing their own legal chatbots, and we are looking to assist them with their projects," he said. "Chatbots can be used by an in-house team to answer a lot of the standard questions that come from the business, freeing up the lawyers for more productive work. Best of all you can build a bot without the need for the IT department to be involved as it is 85% legal domain knowledge and only 15% programming skill."
In April, NRF launched fixed-price packages for organisations to prepare for the MDBR requirements.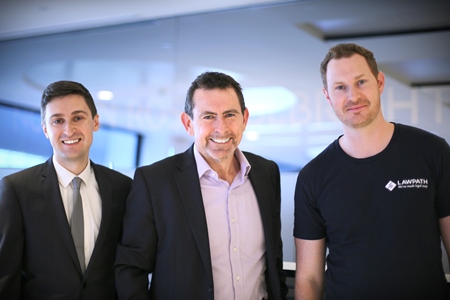 (L-R) NRF associate Edward Odendaal, NRF partner Nick Abrahams, LawPath CEO Dominic Woolrych
Related stories:
NRF elevates Australian head to global chair
Technology isn't the biggest threat to the legal industry