Dentons expands into Chile... Regulator is wrong on rule changes says Law Society...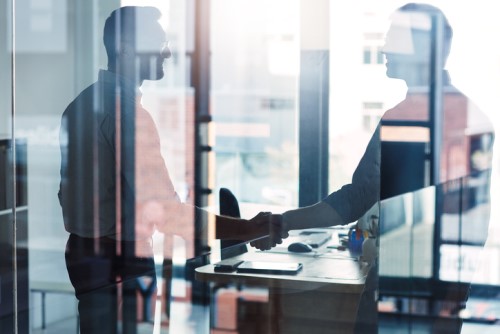 The corporate and M&A team at Norton Rose Fulbright is to get two new partners in Perth including a senior leader from a rival global firm.
Paul Lingard, who was managing partner at Clifford Chance in Perth and global co-head of the firm's mining team, will join Norton Rose Fulbright later this year.
He has extensive experience of acting on complex M&A transactions, advising on operational issues and acting on large-scale development projects; and has an enviable reputation in the Australian market.
Meanwhile, Miriam D'Souza joins from Herbert Smith Freehills with experience including extensive work advising on large infrastructure projects in the mining, social infrastructure, port, rail, water and waste sectors.
"Their appointments highlight our continuing investment in a strong national energy and resources practice – combining our expertise in the mining and energy industries – as well as the ongoing growth of our project finance team in support of our infrastructure offering," said Wayne Spanner, managing partner in Australia.
Dentons expands into Chile
Dentons is furthering its capabilities and reach in Latin America with a combination in Chile.
The global firm will combine with Larrain Rencoret Urzua, expanding its reach to 74 countries and adding another 33 lawyers to its headcount across multiple practices.
"This combination in Chile with a strong firm like LRU will help us continue to attract even more top talent and top law firms in Latin America and the Caribbean," said Jorge Alers, CEO of Dentons Latin America and the Caribbean region.
The combination is expected to go live in the coming months subject to partner approvals and regulatory matters.
Regulator is wrong on rule changes says Law Society
The Law Society in England & Wales is calling on the UK's legal services super-regulator to step in to stop changes to the regulation of the countries' lawyers.
The Solicitors Regulation Authority is proposing deregulation which the Law Society's president says is based on "flawed premises."
Christina Blacklaws wants the oversight regulator, the Legal Services Board, to reject the proposals which she says will create different tiers of solicitors and weaken consumer protection.
"The proposals are not supported by robust impact assessments or cost-benefit analysis appropriate for rule changes that will fundamentally change the legal services landscape," she said. "The rule change application to the LSB is misleading. It overstates support and understates opposition, disregarding consumer groups, legal experts and evidence stacked against its propositions."
She added that the Law Society welcomes simplification of rules governing solicitors but warns that the SRA proposals could mean a reduction in consumer trust of the profession.