New year promotions continue in Asia-Pac… Revenue dips at Holman Fenwick Willan… Singapore's accused should have early access to lawyers…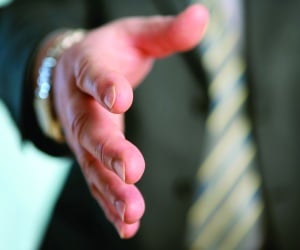 New year promotions continue in Asia-Pac
More promotions and appointments have been announced at the Asia-Pacific offices of international law firms.
Reed Smith has announced the election of 24 lawyers to its partnership with two of them in Hong Kong; corporate finance specialist Angel Ng and M&A specialist May Wong.
Ince & Co has appointed Balbir Bindra as partner in Hong Kong. His focus is banking and finance and he joins from a role as executive director at North Star Energy Ltd. Corporate M&A lawyer Yeon Jin Seong has also recently joined as counsel and, while based in Hong Kong, is also involved in setting up Ince's Korea practice along with partner Kijong Nam.
Mayer Brown SJM has appointed Nicholas Chan as partner in its corporate and securities team in Hong Kong. He joins from Sidley Austin.
Meanwhile, a Tokyo-based partner from Orrick has relocated to the firm's New York office. Michael Haworth will be deputy leader of the firm's real estate practice.
Revenue dips at Holman Fenwick Willan
Global revenues at Holman Fenwick Willan have fallen by 5 per cent to £139 million (AU$289.7 million) with operating profits down 13 per cent to £49.9 million (AU$104 million). The firm has offices in 13 locations including Sydney, but makes around half of its revenue in the UK.
Singapore's accused should have early access to lawyers
The Singapore Law Society has repeated its call for the accused to have immediate access to a lawyer instead of the current situation of access within a "reasonable" time. Todayonline.com reports that Thio Shen Yi, the society's president spoke at the Opening of Legal Year 2016 event and said that trials should not take place at police stations noting that "an accused can be convicted on the evidence of their confession alone, even if they subsequently recant." Currently some suspects are held for days without access to a lawyer; the Law Society wants them to have access for up to one hour before police statements are taken.