The new appointees both have proven track records spanning decades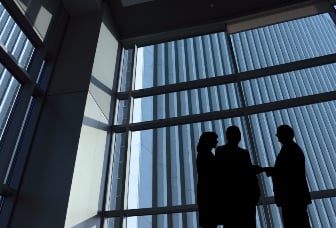 Steve O'Reilly has been appointed chair of the
Clayton Utz
board, succeeding Ross Perrett, who served in the role for six years. The board has also appointed Jane Halton as an independent non-executive director. She replaces Peter Hawkins, who will retire from the board this year. Both appointments officially took effect 1 January.
O'Reilly, a longstanding partner at the firm's Major Projects practice, is also a specialist in international arbitration and government services. He is also active in the firm's Pro Bono practice and Social Responsibility programs and is a founding member of the not-for-profit organisation Communities Assist.
He has more than 25 years' experience advising clients in Australia, Southeast Asia, the United States and the United Kingdom. O'Reilly finished his bachelor of science and bachelor of laws degrees from the
University of Sydney
and his master of laws from the
University of Melbourne
.
Halton is a 33-year veteran in public service, most recently as Secretary of the Department of Finance. She is currently a non-executive director of ANZ, a post she has held since October last year. She has also been appointed to several senior public sector roles including deputy secretary in the Department of Prime Minister and Cabinet, secretary of the Department of Health.
Halton has also held various senior roles within the Organisation for Economic Co-operation and Development and World Health Organisation. She also served as a commissioner on the Australian Sports Commission for five years. She is a fellow of the Australian Institute of Management and member of Chief Executive Women. She holds adjunct professorial positions at the University of Sydney and University of Canberra. She finished her honours degree in psychology from
Australian National University
and is a graduate of the Australian Institute of Company Directors.
Related stories:
International firm's former chair relocates to Singapore
Top firm co-founder among ABC chair candidates