London-based partner wins vote for HFS senior partner role, edging out Sydney partner… Allens closes HK office but maintains presence through alliance… Lawyer gets his teeth into dentists-only law firm… Rolling Stones prepare for Sydney date as insurance lawsuit continues…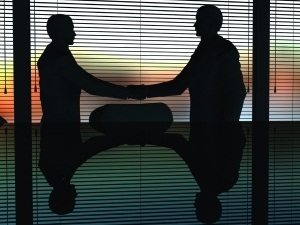 Sydney's Crean misses out on HFS senior partner role
Sydney-based deputy senior partner of
Herbert Smith Freehills
has lost the vote to become the firm's senior partner. Mark Crean was one of the two partners being considered for the role after Jonathan Scott announced that he would be stepping down; London-based James Palmer being the other. Palmer won the vote and will take up the role on 1
st
February, 2015, for a three-year term. He will also be chair of the global LLP Council. His job will be different to that of his predecessor as the two joint CEOs will take on more, allowing Palmer to continue devoting much of his time to clients.
Allens closes HK office but maintains presence through alliance
Allens has reportedly closed its office in Hong Kong but will continue to have a presence in the region due to the firm's alliance with
Linklaters
. There have been suggestions that the two firms may make their tie-up a financial one.
Lawyer gets his teeth into dentists-only law firm
When the market changes those who can adapt are most likely to survive. Faced with fierce competition in the criminal law sector in Toronto, Michael Carabash says that a chance meeting with a dentist gave him the idea of creating a niche practice. Now Carabash works only for dentists and his three-person firm DMC Law is set to double in size next year. The work involves some litigation but also M&A and property work. Despite a market of just 9,000 dentists in Ontario he is building a reputation as the 'go to guy' for dentists needing legal services and it could be a blueprint that works well for other niche sectors, too.
Rolling Stones prepare for Sydney date as insurance lawsuit continues
The Rolling Stones are currently back in Australia and preparing for their Wednesday night gig in Sydney after cancelling the Hanging Rock date at the weekend
.
However, it's the cancellation of Australian and New Zealand dates earlier this year that have got the ageing rockers involved in a lawsuit. The gigs were cancelled after the death of Mick Jagger's girlfriend L'wren Scott but insurers are refusing to pay a $12 million claim by the band and its promoters who have filed a lawsuit in London.