Firms achieve perfection in equality… Uber hires Hogan Lovells over privacy concerns… Solicitors to be given more freedom to diversify business… Cosmetics retailer faces lawsuit by Asian customers…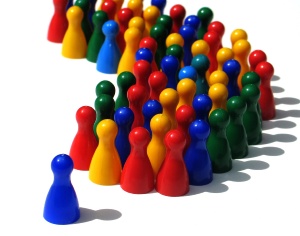 Firms achieve perfection in equality
More law firms have achieved perfect scores from the Human Rights Campaign Foundation (HRCF) in their annual Corporate Diversity Index. The index focuses on the treatment of LGBT staff, which is assessed on various aspects including the firms' stated policies and commitments. Among the 89 law firms that have achieved a score of 100 per cent are Baker & McKenzie, Dentons, Akin Gump and Morgan Lewis. The legal profession has been acknowledged by the HRCF as one of the leading sectors in driving diversity.
Uber hires Hogan Lovells over privacy concerns
Ride-sharing service Uber is certainly a regular client of the legal profession; usually fighting court cases in cities across the world as disgruntled taxi operators or local administrations attempt to restrict or ban its services. Recently, though, it has come under scrutiny from privacy campaigners seeking assurance that the app-based service is protecting its users' data. The firm has now hired Harriet Pearson and the privacy team at Hogan Lovells to ensure that their policies are robust. Pearson is a former chief privacy officer at IBM.
Solicitors to be given more freedom to diversify business
The UK's Solicitors Regulation Authority is reviewing rules on lawyers diversifying their business offer. It comes as an increasing number of accountants, non-profits and even local government are encroaching on the legal profession through 'alternative business structures'. The SRA is considering whether law firms should be allowed to provide a range of non-law services to create a more level playing field.
Lawyers focus on their role in anti-terrorism
Lawyers are being urged to brush up on their understanding of laws and obligations relevant to anti-terrorism. The UK's Association of Chief Police Officers is running a counter-terrorism awareness week which will see a stronger police presence at ports and the opportunity for members of the public to engage with them on the threats of terrorist activity. The association wants lawyers to ensure that they are fully conversant with rules on money laundering and how important their vigilance is in the early detection of terrorism.
Cosmetics retailer faces lawsuit by Asian customers
As cosmetics giant Sephora prepares to launch its first Australian store next month in Sydney, it is facing allegations of racism in the US. Four women living in the US but of Chinese descent are claiming that the retailer blocked their store 'Insider' accounts denying them access to a sales promotion. The lawsuit claims that Sephora believes that Asian customers are more likely to bulk buy items for resale and had blocked accounts that appeared to be held by Asian customers. Sephora has denied the allegations and said that some accounts were deactivated following some technical issues. It says it is looking forward to defending its actions in court.