A Holman Fenwick Willan partner has been awarded the Order of Australia in the Australia Day honours list... New corporate partners for DLA Piper... Linklaters appoints new global practice head… Clifford Chance reviews more flexible lockstep… India's largest law firm splits following family feud…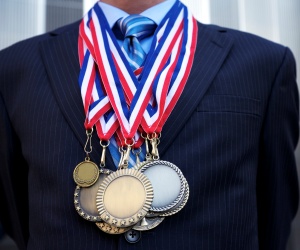 Lawyer named in Australia Day honours
Holman Fenwick Willan partner Amanda Davidson has been awarded the Order of Australia in the Australia Day honours list. The award has been made in recognition for her work with PEARLS, a non-profit organisation involved in the research and support of preeclampsia, a condition of high blood pressure in pregnancy.
New corporate partners for DLA Piper
The Singapore office of DLA Piper has been boosted by the addition of a team of three partners to its corporate group. The trio are already well established in the market with John Viverito and Myles Hankin joining from Gibson Dunn and Joseph Bauerschmidt from Jones Day. They have all worked together previously. John Viverito will take on the role of Office Managing Partner for the Singapore office, succeeding John Goulios, who will assume a regional role as co-Head of the Asia Pacific insurance sector practice. Joe Bauerschmidt will join as Head of Capital Markets for Southeast Asia.
Linklaters appoints new global practice head
Nicola Rabson has been appointed as head of the global employment and incentives practice at Linklaters. Rabson takes over from Ruth Goldman who has held the role alongside that of head of the global pensions practice since 2012 in which she will continue.
Clifford Chance reviews more flexible lockstep
It was part of the manifesto of managing partner Matthew Layton when he was elected in 2013 and now Clifford Chance is at the early stages of a review of its lockstep and some other structural changes. The firm is looking at how change can help it to retain high performing partners. Other areas of remuneration are also being overhauled as the firm looks to grow its US and Asian revenues and build on its current position.
India's largest law firm splits following family feud
A family dispute that has been raging for months has finally resulted in a split. India's largest law firm Amarchand & Mangaldas & Suresh A Shroff & Co will become two firms from this April after brothers Shardul and Cyril Shroff fell out over the equity in the firm which had been held by their late mother. The firm had been aiming to become a 1000 lawyer firm but the current staff of around 700 will now be split between the two brothers' firms with one mainly in the Delhi area and the other in Mumbai.