Global firm aims for females to make up 30 per cent of its partners within six years… US lawyers reap the rewards on US$100 billion M&A day… DLA Piper ends financial link in Turkey… Allen & Overy cuts back Moscow office amid sanctions… Heaney to leave Bird & Bird to join Baker Botts…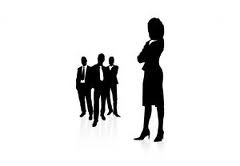 Norton Rose Fulbright sets target for female partners
The trend of large law firms setting diversity targets continues as Norton Rose Fulbright aims for females to make up 30 per cent of its partners within the next six years. That would match the percentage of women on its global executive committee. The firm's latest figures show that it has 22 per cent female partners and 20 per cent female equity partners. New programmes will be introduced to provide opportunities and support female lawyers who wish to become partners.
US lawyers reap the rewards on US$100 billion M&A day
Stock market experts say that mega-mergers are back and set to beat the levels seen during the 'dot com boom' at the turn of the century. On Monday a handful of US law firms were involved in two such deals with a combined value of US$100 billion. Pharmaceutical firm Actavis acquired Botox maker Allergan and Halliburton acquired Baker Hughes in the oil sector. Among the law firms involved Wachtell Lipton Rosen & Katz was particularly active as two partners from the firm represented clients in both deals. US companies have been involved in US$1.5 trillion of deals in the last 12 months, bringing a welcome boost to law firms' M&A revenues.
DLA Piper ends financial link in Turkey
The Turkish office of DLA Piper is now a demerged business; financially separate from the main firm but still "a relationship firm". The exclusive deal with Turkey's Yüksel Karkın Küçük has worked well for both firms but they now believe working separately while maintaining strong links is the best way forward.
Allen & Overy cuts back Moscow office amid sanctions
The current sanctions on Russia over the Ukraine crisis are having an effect on law firms in the country. Allen & Overy is the latest international firm to announce that it is cutting back in Moscow by merging its capital markets team into the main financial practice; four associates will be made redundant. A&O has said that despite the scale-back it will not be closing its Moscow office.
Heaney to leave Bird & Bird to join Baker Botts
Mark Heaney is to leave Bird & Bird at the end of the year to join the London office of Baker Botts. Heaney currently heads the electronics group and has been with Bird & Bird since 2000.