A new survey suggests that lawyers are not in favour of quotas to encourage gender equality in the legal profession… International firm celebrates Hong Kong milestone... Reed Smith delivers double blow to Ince & Co in Singapore… Eversheds moves closer to US merger…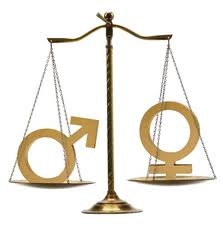 Equality quotas not popular with lawyers
A new survey suggests that lawyers are not in favour of quotas to encourage gender equality in the legal profession. That's according to a new survey by Cogence Search which revealed that the majority of London lawyers said that quotas should "probably not" (30 per cent) or "definitely not" (26 per cent) be introduced. That's despite 72 per cent stating that the profession does not have enough female role models. More than 40 per cent of respondents felt that there were barriers to promotion for women in their organisation with half as many saying that there were definitely not.
International firm celebrates Hong Kong milestone
Clifford Chance has celebrated 35 years in Hong Kong, the base for its Asia-Pac region. The firm was one of the first international law firms to establish a local office in Hong Kong, opening in 1980 during the British rule. Since then its regional footprint has expanded to include ventures in Singapore, South Korea and Indonesia along with mergers with Australian firms in Sydney and Perth.
Reed Smith delivers double blow to Ince & Co in Singapore
Ince & Co in Singapore has suffered a double blow from Reed Smith which has hired its managing partner and the managing director of its local alliance firm Inclusive Law. Richard Lovell, has been at Ince & Co in Singapore for almost two decades and will be succeeded as managing partner by John Simpson. Meanwhile Mohan Subbaraman will join Reed Smith and together with Lovell will aim to create a new alliance firm.
Eversheds moves closer to US merger
US-based firm Foley & Lardner could become the merger partner of international firm Eversheds which has been actively seeking an American partner. It's believed that Eversheds has two potential merger candidates in focus. A Foley tie-up would give Eversheds an immediate presence in the US with 17 offices across the country as well as Shanghai and Tokyo.