Law firm lawyers donated more pro bono hours on a yearly basis than their corporate peers, according to a new study.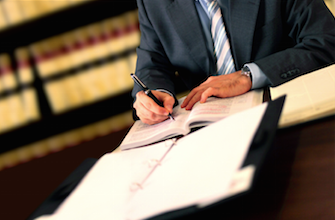 More lawyers are giving more than 80 hours of pro bono work every year, a new study has found. But the results also revealed that more lawyers are giving less pro bono hours.

The study also found that lawyers employed at law firms donated an average of 70 hours each year, while their corporate peers donated an average of 36 hours.

In the survey conducted by Robert Half Legal, it found that 30 percent of lawyers reported giving more than 80 hours to pro bono work annually. This is a marked 7% increase from the firm's previous survey in 2014.

One percent of lawyers said that they give 80 to 99 hours, down from 2 percent in 2014. Meanwhile 20 percent reported 100 to 199 hours and 9 percent indicated 200 or more hours, up from 17% and 4%, respectively.

On the other hand, 16% of respondents said that they give less than 10 hours to pro bono work yearly, significantly up from 8% in 2014. Seven percent said they give 10 to 19 hours, down from 9%.

In the middle, 19% reported giving 20 to 39 hours (down from 18%), 6% said 40 to 49 hours (down from 11%) and 19% gave 50 to 79 hours (down from 22%).

"Providing pro bono legal services not only benefits the recipient and local community, it's also good for business," said Charles Volkert, executive director of the specialist legal staffing and consulting firm.

"A strong volunteer program can help lawyers hone skill sets and gain valuable experience in new practice areas, leading to greater job satisfaction, improved retention rates and enhanced client service."

The results of the study which was conducted by an independent research firm may indicate a trend that is seeing lawyers lesser inclined to giving pro bono hours decreasing their pro bono hours on a yearly basis and lawyers more inclined to donate hours increasing their pro bono hours.

According to Robert Half Legal, the study found that the average number of annual pro bono hours lawyers reported is 64, an 8% increase from 2014. This exceeds the 50 hours the American Bar Association recommends.

The study is based on 350 telephone interviews with lawyers at law firms and companies in the United States and Canada.