Joining the two are three associates, with recruitment ongoing for a fourth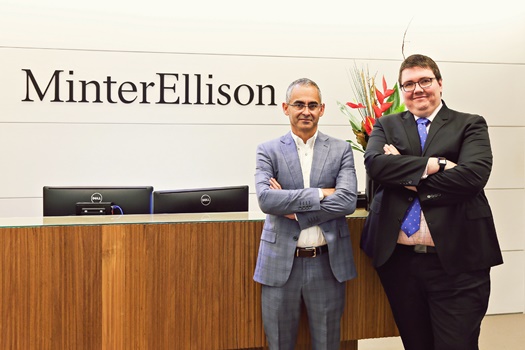 MinterEllison Gold Coast has scored a partner and senior associate from Gadens and has tasked the duo to lead a new division.
Partner Paul Muscat and senior associate Craig Tanzer have joined the firm from Gadens to lead the newly created construction, infrastructure, and procurement practice.
The practice will provide service in front- and back-end construction, infrastructure, and other energy-related projects, the firm said. It will work closely with the firm's environment and planning team, property team and dispute resolution team.
Muscat brings to the firm more than 25 years' experience and his expertise in both front- and back-end construction, commercial matters, procurement, and probity. He has extensive experience working with government agencies, developers, principals, and contractors on major infrastructure, construction and engineering projects.
His representative mandates include Sunshine Coast's largest utility scale solar farm, Australia's first ever automated waste collection in Maroochydore.
"MinterEllison Gold Coast have been advising local government for a long time, and a significant focus for them will be on major infrastructure projects for government, particularly in the area of renewable energy, including waste-to-energy and solar power," Muscat said.
Tanzer brings to the firm ten years of experience in construction law. He has worked with Muscat previously at Gadens and Colin Biggers & Paisley.
With his experience in multi-million-dollar disputes before the Queensland Court of Appeal, he will oversee payment disputes, including litigation, arbitration, expert determination, mediation, and adjudication as well as administrative reviews and building disputes for clients, the firm said.
The duo is joined by associates Aaron Williams, Stephen Lewis and Steven Uniacke. MinterEllison Gold Coast is recruiting a fourth associate.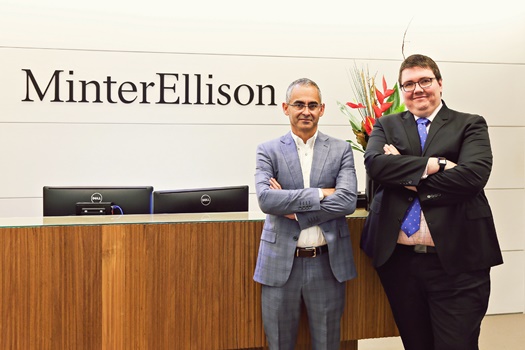 Paul Muscat and Craig Tanzer