A feverish effort culminated in the target company choosing the $1.9bn conditional offer over a lower but already approved bid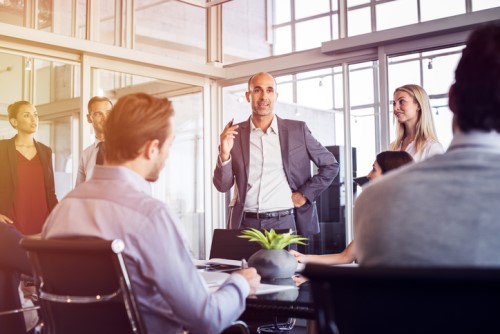 MinterEllison is guiding the KKR of China and its acquisition partner in their winning bid for an ASX-listed global healthcare business.
The top-tier firm is acting for CDH Investments and China Grand Pharmaceutical and Healthcare Holdings in their last-minute $1.9bn takeover of Sirtex Medical Limited.
Sirtex was all but certain to be acquired by Varian Medical Systems, which bid $28 per share in a deal announced in 30 January, valuing the target at $1.5bn. The Sirtex board had even recommended the offer, which quickly became essentially unconditional as all regulatory approvals were subsequently secured.
Early last month, CDH put in its rival bid of $33.60 per share, valuing Sirtex at $1.9bn, just days before Sirtex shareholders were to vote on the Varian offer. The move prompted the Sirtex board to adjourn its 7 May shareholder meeting to vote on the offer.
This gave the board time to assess whether conditions attached to the higher offer were capable of being met. They also had to assess the certainty of CDH's funding arrangements. The period also gave CDH time to conduct due diligence on Sirtex.
MinterEllison said that after just six weeks, the Sirtex board decided it was comfortable walking away from the Varian offer to pursue the higher, but still conditional, offer from CDH. The investment manager, with US$20bn in assets under management, had also brought on during that period China Grand Pharma as a joint bidder.
CDH and China Grand Pharma have agreed to acquire Sirtex under a scheme of arrangement with the company and its shareholders. The board has unanimously recommended the offer and the shareholders are due to vote on the offer in August. The scheme is expected to be implemented in September.
"Achieving an outcome where the Sirtex Board was prepared to terminate its recommended offer from Varian – which was on the cusp of being approved and implemented – required intensive work with our clients and their other advisors," said Alberto Colla, MinterEllison's lead partner on the deal.
"Through sustained effort over six weeks, we were able to help our clients achieve this momentous outcome," he said. "Our clients were coming from a very long way back – not only was their competing offer lodged literally days before Sirtex shareholders were due to meet to approve the recommended offer from Varian, our clients had to persuade the Sirtex Board that the overall execution certainty of their competing offer stacked up."
The current bid for Sirtex involves funding in the form of equity and debt. It also requires regulatory approvals, including from Australia's Foreign Investments Review Board (FIRB) and US regulators. Colla said that though their client's offer of $33.60 per share was superior at first glance to the $28 per share offer, the Sirtex board rightly undertook a rigourous assessment.
"MinterEllison's role included negotiating the Scheme Implementation Deed with Sirtex's advisors, undertaking confirmatory legal due diligence on Sirtex, drafting the FIRB application, coordinating foreign regulatory advice, advising on the joint bid acquisition structure, and settling the debt and equity funding components. MinterEllison will now work with Sirtex's advisors to prepare the scheme booklet to be sent to Sirtex shareholders ahead of their vote in August 2018 on the recommended joint offer," the law firm said in a statement.
Supporting Colla on the MinterEllison team were partners David Inglis, Bart-Oude-Vrielink, David Moore, Geoff Carter, Ben Liu, Adrian Varrasso, and David Eterovic. Special counsels Melissa Lai and Miranda Noble; senior associates Leigh Schulz, Geoff Earl, and Kate Koidl; and lawyers Andrew Jiang and Jack Fotheringham also provided expert advice.