Ince & Co sees revenue drop 4 per cent… KWM team joins KL Gates for Munich opening… Law firm launches scheme to pay down student loans…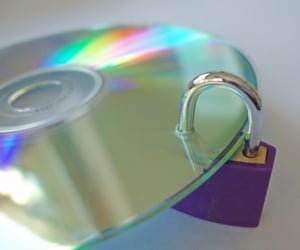 Microsoft hails win for data protection laws
A court ruling that Microsoft must hand over emails stored on a server in Ireland has been overturned in a decision that could have widespread repercussions.
In 2014 a US court ordered Microsoft to provide the US government with email communications from a suspected drug trafficker. The firm said that a judgment in favour of the feds would trigger similar action by foreign governments to obtain data held in the US; the government argued that criminals would exploit the legal loophole created by a ruling for the tech firm.
A judge at the US Court of Appeals in New York said that the law did not enable the government to demand data held exclusively on foreign servers. Microsoft said that the ruling will help people trust in the technology they use as they must "have confidence that their personal information will be protected by the laws of their own country".
Ince & Co sees revenue drop 4 per cent
Revenue at Ince & Co is down 4 per cent in the 2015/16 financial year. It's the third consecutive year of declining income following decline of 8 per cent and 7 per cent in the previous two years.
The global revenue for the latest financial year was £76.2 million (equivalent of AU$132.76 million at current rates) with the largest share coming from the firm's UK operations, where revenue was down 9 per cent.
The firm has recently revamped its remuneration, launched a consulting arm and seen a number of high-profile partner departures.
KWM team joins KL Gates for Munich opening
Global law firm K&L Gates has continued its expansion with the opening of a new office in Munich, adding to existing German offices in Berlin and Frankfurt.
The new location is being staffed by a team of three who have joined from King & Wood Mallesons, headed by investment partner Dr. Hilger von Livonius, with further expansion expected in the coming months.
Law firm launches scheme to pay down student loans
First year associates at Orrick, Herrington & Sutcliffe will get help with their student loans with the launch of a new scheme at the firm. Payments of $100 a month will be made until trainees become eligible for the firm's bonus scheme after a year.
Large US firms have been ramping up remuneration in an attempt to deter the brightest talent from jumping ship and Orrick's new scheme follows similar ones launched last year by Latham & Watkins and Kirkland & Ellis.