Four lawyers take on new roles in recognition of their significant contributions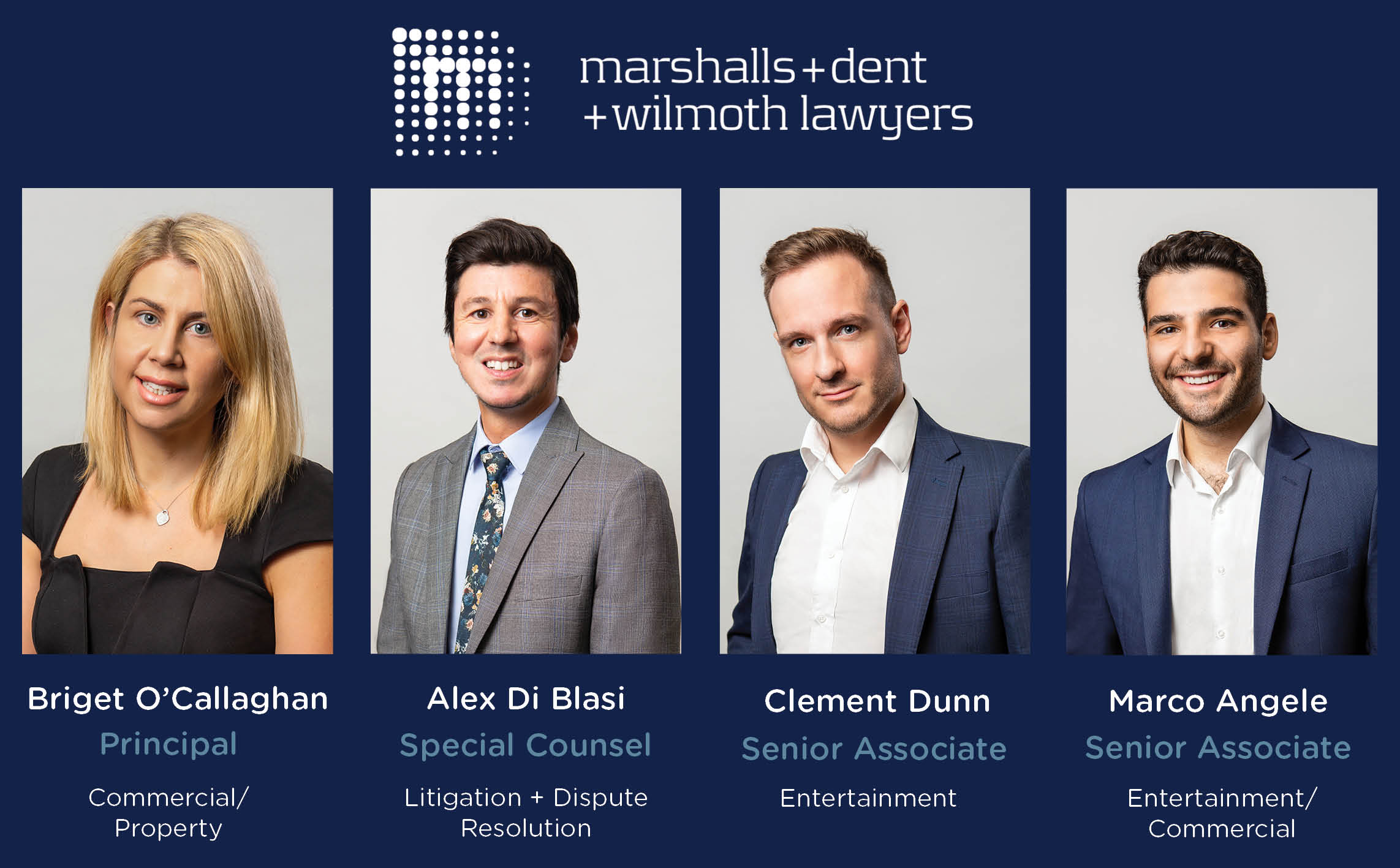 Melbourne-based law firm marshalls+dent+wilmoth this week announced four senior promotions within the firm's commercial/property, litigation and media law teams.
Commercial/property lawyer Briget O'Callaghan is now principal, a recognition and celebration of her determination, commercially astute advice and expertise in these areas. Briget specialises in residential and commercial property acquisitions and disposals, hotel and serviced apartment management, franchising, refurbishment and strata and community title management.
Litigation and dispute resolution lawyer Alex Di Blasi is now special counsel. Honing his 15 years of legal experience, Alex has a distinguished reputation for conducting and advising clients through complex and vigorous litigation in Federal and superior State courts, appellate courts and tribunals.
Entertainment lawyer Clement Dunn, now a senior associate, contributes diverse skills and experience to MDW's niche industry clientele. His advisory experience includes feature films, television shows, and documentaries. Also an experienced executive producer, Clement currently serves as company secretary on the board of directors for the Australian International Documentary Conference.
Entertainment and commercial lawyer Marco Angele is now a senior associate due to his exceptional skills and knowledge, especially with respect to intellectual property issues and complex commercial transactions. Marco also leads MDW's automated online platform, MDW Express, which shows his intuitive ability to predict long-term client needs and implement legal technology in innovative ways.
Recently, Marco won the Lawyers Weekly 30 Under 30 Award 2020 for Sports and Entertainment and was a finalist for the Intellectual Property and Media and Telecommunications categories.
MDW Principal Jeffrey Pinch said that all four lawyers demonstrate MDW's commitment to legal excellence, and dedication to outstanding client service.
"These promotions strengthen the foundation for the firm's continued growth and success. Congratulations to Briget, Alex, Clement and Marco for their well-deserved promotions," he said.
Editor Notes
For further information, please contact Kirstie Farnham, MDW Marketing Coordinator
Phone: +61 3 9670 5000
Email: [email protected]

marshalls+dent+wilmoth lawyers
Smart. Ethical. Practical.