Syed, of Serial fame, has been granted a retrial after serving 16 years in prison for the 1999 murder of Hae Min Lee.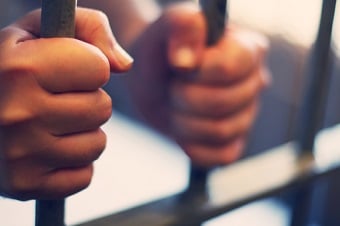 Adnan Syed is getting help from a pro bono team from
Hogan Lovells
after a Maryland judge overturned his murder conviction and set into motion a retrial.
Syed has spent the last 16 years in prison for the 1999 murder of former girlfriend Hae Min Lee. However, doubt of his guilt was stirred because of a popular series of podcasts from "Serial" which has been downloaded over 100 million times and has won a Peabody Award since its 2014 release.
T. Clark Weymouth, head of the Hogan Lovells' pro bono practice, and Steve Barley, managing partner of the firm's Baltimore office, are co-counselling Baltimore defense attorney C. Justin Brown on Syed's case.
"It's no secret that many of those subjected to our criminal justice system lack the resources to mount an effective defense. Where, as here, the system fails, the private bar must help to protect the accused's right to a fair trial," Weymouth said in a statement released by the firm.
Barley, regarded as one of Maryland's top trial lawyers, said added that they intend to use the firm's "extensive trial experience and many years of handling innocence cases to work to ensure that Adnan receives the best legal defense possible," in case of a retrial.
Meanwhile, Brown, Syed's attorney for the last seven years, is "delighted" about Hogan Lovells' move.
"The firm's substantial litigation experience in Baltimore, coupled with its successful track record in innocence cases, makes them the ideal firm to help get Adnan out of prison," Brown said.
Hogan Lovells' cited the cases of Derek Tice, Thomas Haynesworth and Johnathan Montgomery as examples of successful trials they helped with to exhonerate the wrongly convicted.
In February, three days of postconviction hearings were conducted for Syed's case where his lawyers presented new evidence which included testimony from a new alibi witness.
On June 30, Baltimore City Circuit Judge Martin P. Welch vacated Syed's conviction and ordered a new trial, saying that Syed's former lawyer, Maria Cristina Gutierrez, had shortcomings. The judge also cited unreliable cell phone location data used to place Syed near an area where Lee was buried.
Hogan Lovells is one of the largest law firms in the world with offices in six continents and 2,500 lawyers.