The program will provide support worth at least nearly $500,000 to up to ten early-stage technology-driven start-ups.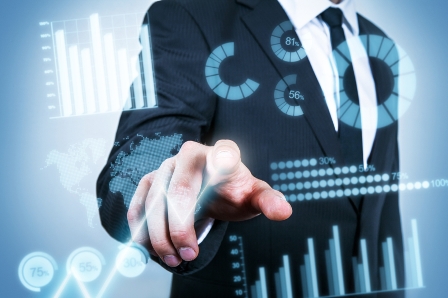 Slaughter and May has launched a new program that will provide legal and extended support to ten UK-based technology-driven start-ups.
Applications for the program called Fintech Fast Forward opens 17 November. Any UK-based start-up or scale-up business operating in fintech and similar fields, including insurtech, regtech, datatech and blockchain/distributed ledger technology can apply.
The Magic Circle firm is committing legal and other support worth at least £300,000 (about $480,000) to up to ten start-ups.
The program provides accepted groups with services such as legal advice and guidance from experts at the firm, access to model legal documentation, as well as network access and tailored one-to-one coaching on topics such as pitching, presentations, people management, communications and negotiation.
The firm has also assembled a panel of leading legal and industry professionals to help the firm identify businesses that stand to benefit most from the program.
The panel includes Mike Lynch, CEO of Invoke Capital; Trevor Callaghan, General Counsel of DeepMind Technologies; Ophelia Brown, General Partner at LocalGlobe and Sigga Sigurdardottir, Chief Customer and Innovation Officer UK at Santander.
"Slaughter and May's Fintech Fast Forward program is intended to help young fintech businesses fulfil their potential. I've worked with Slaughter and May for many years now and I'm confident the firm can provide a significant boost for any ambitious business which is accepted into the programme," said Lynch.
Slaughter & May said launched the program because it recognises the depth of talent in the UK's entrepreneur population and the need to nurture that talent.
"A number of the firm's most active clients first came to us as promising entrepreneurs and we hope that many of the entrants to this programme will have the potential to go as far," said Rob Sumroy, partner at Slaughter and May.
"We are acutely aware of how tough it can be for new businesses to access the first class legal support that will contribute to their success – success that will drive growth and create jobs. We know that businesses can fail simply because their supporting infrastructure isn't sufficient – and this can also be major a stumbling block at key fundraising milestones," he added.
"We are offering first rate practical support and guidance to early and mid-stage fintech ventures because we back the talent that we know exists in the UK", said Ben Kingsley, partner at Slaughter and May."
Related stories:
Magic circle firm helps design AI solution
The Global 100: Here are the law firms swimming in revenue this year
Major firm launches full-fledged bitcoin practice